Random


I gladly add my voice to the chorus of Goodnight and Thank You to Gene and to Blake. Thank you, for creating this bizarre little hole that grew & grew, a hole I happily fell into time & time again. I didn't post often, and haven't in ages, but I visited regularly and learned a lot here–about books I would not necessarily have found otherwise, and presses, and people asking important questions and creating amazing things. Thank you to those of you I haven't met in person, but feel I know vibrationally, which can be better than IRL.
I know there were flare-ups and hurt feelings, but if I'm going to be honest, I more often than not left this space with more–not less–empathy. Behind each voice, behind each screen, is an actual person, and therefore, I think it's safe to say, a person in pain. Pain is a good teacher.
It might sound silly, but one of the things I learned from the past 4-5 years of clicking around here: the internet is the ultimate nobody & the ultimate everybody. HTMLGiant was a very good place for negotiating this weird, constantly askew binary. And I think, at its best, it was an exemplary art forum–many people here seem to know that the only way to talk about art, really, is to make it. Questions of good or bad, like it or don't like it, generally didn't resonate for long. People risked ridicule and criticism to talk about things that moved them.
People risked. I guess I can't think of a higher compliment.
And it's time for HTMLGiant senior superlatives. Nominate the contributors and commenters who you think should graduate with the honor of Best Hair and Most Likely to Succeed in the comments.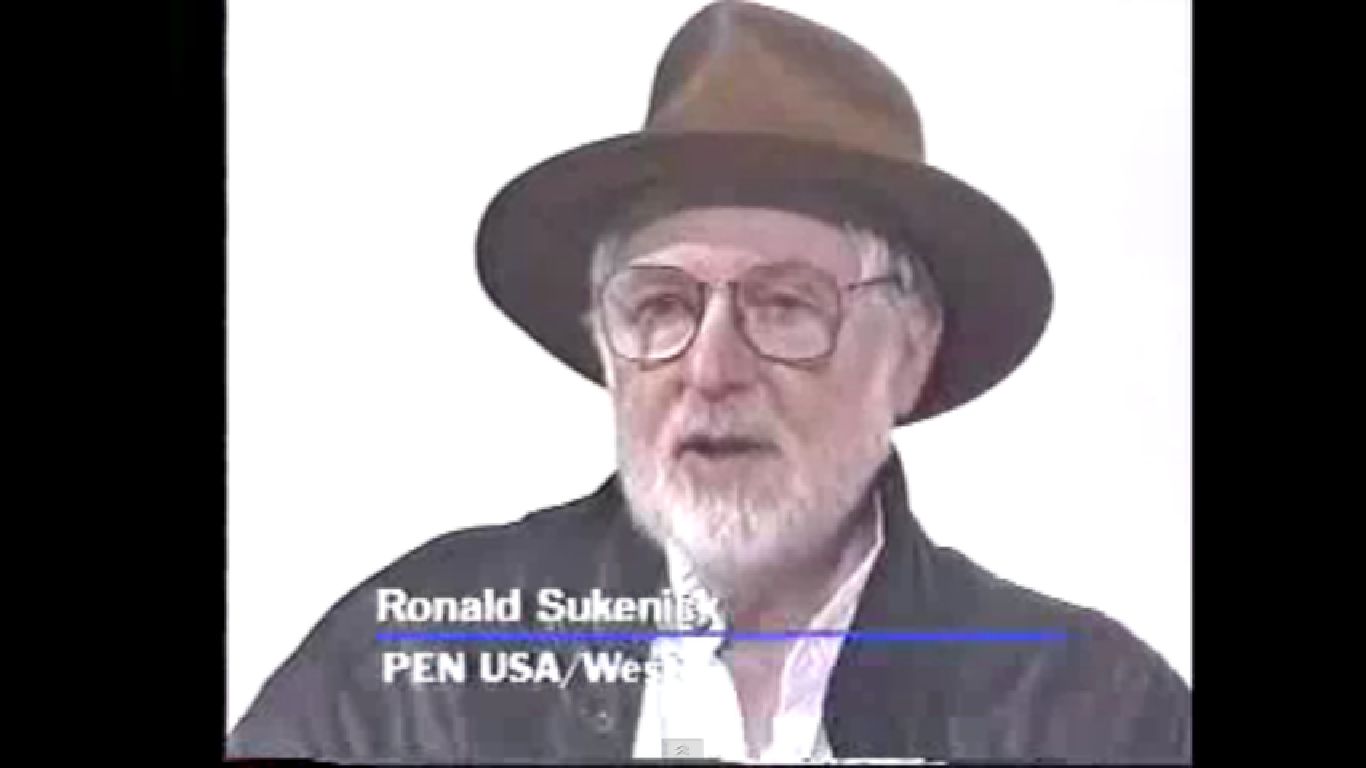 This new thing is a style that we have come to call the Bossa Nova, an elaboration of the new tradition. Needless to say the Bossa Nova has no plot, no story, no character, no chronological sequence, no verisimilitude, no imitation, no allegory, no symbolism, no subject matter, no "meaning." It resists interpretation because it doesn't want to be interpreted, but is very easy to understand once you forget about analyzing it. The Bossa Nova is nonrepresentational — it represents itself. Its main qualities are abstraction, improvisation, and opacity. (pg. 211)

— Ronald Sukenick, In Form: Digressions on the Act of Fiction (Southern Illinois University Press, 1985)
***
I've had this power quote in draft mode for a long time. Since the end is nigh, I thought I'd go ahead and post it.
Also, I wanted to say thank you to Blake for bringing me on board — I began writing for HTMLGIANT on July 16th, 2009 — and to the other contributors for their consistently engaging work. This site has meant a lot to me. It opened many doors, introduced me to many new writers and new ways of thinking about writing and publishing. I greatly appreciate the opportunity to have been a part of this community.
Thinking about how literary historians of the future will write about this place and its people, I smile. While it did get ugly around here from time to time, I think Giant succeeded more often than it failed.
If you haven't read it yet, Peter Tieryas Liu wrote a thoughtful piece about us at ENTROPY where he says, "There were many orbits and star systems within HTMLGiant. When people made comments like, HTMLGiant this and HTMLGiant that, I wondered, which HTMLGiant?"
For me, that nails it. We were never one thing. We were a spot where a bunch of different book-passionate voices came together to clash and splash and share ideas.
This place will be missed.
Turn the captions on (the button that says CC), unless you happen to speak lyre.
Towards the end of summer, when the dull sun's heat had lost its harshness, autumn began before it was autumn, with a mild and endlessly indefinite sadness, as if the sky didn't feel like smiling. Its blue was sometimes lighter, sometimes greener, from the lofty colour's own lack of substance. There was a kind of forgetfulness in the subdued purple tones of the clouds. It was no longer a torpor but a tedium that filled the lonely expanses where the clouds go by.
The real beginning of autumn was announced by a coldness in the air's non-coldness, by a subduing of the still unsubdued colours, by something of shadow and distance in the tint of the landscapes and the fuzzy countenance of things. Nothing was going to die yet, but everything — as in a still unformed smile — looked longingly back at life. READ MORE >
**********
This was my first New Hive post from all the way back in August, 2014. I thought it was kind of clever. But I'm sure it's very offensive.
why was the 'mean monday/justin taylor' post taken down
EDIT: no but for real, i'm not trying to be cute/passive aggressive/faux confrontational like people in the comments, i really want to know.
All images created and owned by Tim Wistrom