July 2nd, 2014 / 9:00 am
Random
Michael Seidlinger
ATTN: Ink Press Productions Summer Micro-chap Contest 2014
Tracy Dimond sent me all the details about another opportunity to submit new work this summer. If you got a manuscript perfect for the micro-chap contest, you best pounce on this one: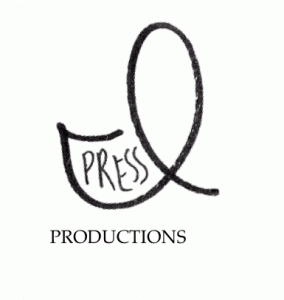 Ink Press Productions is thrilled for summer and for our first ever micro-chap contest judged by Joseph Young!
What is a micro-chap? We'll be looking for more than just a short collection. As Joe says,
The micro-chap is a form in itself. It's not a shorter, or more condensed, chapbook, it's a book with its very own aesthetics. What can a series of 7 very short poems or 6 tiny stories, do that 50 poems can't? What are its limitations, and what are its possibilities?
I'll be looking for a chap that would do just that: push against its edges, try something it might not know how to do.
Submissions will be open July 7-21. The winning chapbook will be announced by August 1 and then published in a handmade edition of 50 books to be released at the end of August.
To submit, email 10 pages or no more than 250 words in one document to inkpressproductions@gmail.com
There is no fee for submitting; however, we encourage anyone sending their work to check us out: buy a book, some merch, or show your support by making a $5 donation to Ink Press!
One Comment
July 2nd, 2014 / 12:10 pm JosephYoung—