June 5th, 2013 / 4:27 pm
Random
Rauan Klassnik
Best of Twitter (1)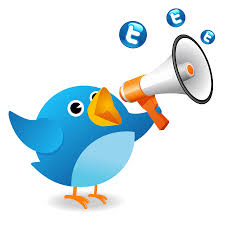 Since most of you probably don't have time for bullshit Twitter (or if you are a tweeter then you know that it all goes by in a terrible whir) I've decided to post up, periodically, a Best of Twitter that features best and helpful tweets. This is part of the "new Rauan." The helpful and gentle Rauan. Awwwww.
And, so, anyways, here's the first installment!
1) "The issue of POETRY that you're sorry you haven't seen yet  #landays"   ……..  (Poetry Foundation — @PoetryFound)
Rauan's Comment: no comment
2) "Time to fuck shit up Shakespeare I'm coming for you brah"   ……..  (Kalen O Donoghue — @Kalen_ODonoghue)
Rauan's Comment: Brava! Brava! We should all have such attitude (& diction)!
3) "The depth of reality is ■ many shadows weave ■ ebbing love and bonds ■ plowing emotions to leave."   ……..   (Denise —  @Moinees13)
Rauan's Comment: a Classic
4)  "covered in stars
the jewel of
the night
stares
from those eyes..#museinlove"   ……..   (S.E. Thompson — @dreamersteve_99)
Rauan's Comment: a Classic with impressive line breaks
5) "@Klassnik marry american or get the fuck out of our country"   ……..  (Reb Livingston —  @rebliv)
Rauan's Comment: this, shudder, is a note from an "abusive" friend
6) "morning opens you up like a toddler with a blowtorch"   ……..  (Scribble — @scribblymouse)
Rauan's Comment: the Mouse doing what the Mouse does best
7) "AMAZING NEWS ! We have secured our Opposition Day debate on the Badger Cull. Wednesday! PLEASE WRITE TO YOUR MP NOW. #stopthecull"   ……..  (Dr. Brian May —  @DrBrianMay)
Rauan's Comment: Save the badgers, God damn it!
8)  " 'Cum For Bigfoot' is free as a bird! Grab a copy today and "Whoooaaaarrrr…. #free #bigfoot #monstersex #sasquatch"   ……..  (Virginia Wade —@VirginiaErotica)
Rauan's Comment: this is an excellent read
9) "Remember how Commander Data in Star Trek TNG could listen to eight symphonies simultaneously? I can do that with Mexican food."  (Eric Raymond —  @pontiuslabar)
Rauan's Comment: genius
10) "A-Rod has disgraced the blessed @Yankees organization, lied to the fans & embarrassed NYC. He does not deserve to wear the pinstripes."   ……..  (Donald J. Trump —  @realDonaldTump)
Rauan's Comment:  nugget from the gold mine (seriously,everyone should follow this guy)
11) "Dammit, my baby's eating dog shit again."   ……..   (Trailer Swift —  @IamTrailerSwift)
Rauan's Comment: yeah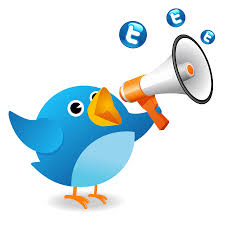 And since I know I'm going to get thousands of thank-you notes for this let me, in advance, say "You're welcome! You are very, very welcome"
Tweet-Tweet
5 Comments