July 2nd, 2014 / 2:29 pm
Random
Alexandra Naughton
Catalog of ri¢h poets: Carabella Sands
Ri¢h like a ¢ockaroach scrambling and fighting other lesser insects for a bite of discarded pizza ¢rust. Ri¢h like a fifty ¢ent soda. Rich like a fire poker in the bottom. Rich like green eyeshadow all over your face. Carabella Sands is a ri¢h poet, and if you ever saw her reading poems laying on a concrete floor, you would never have any doubts about it.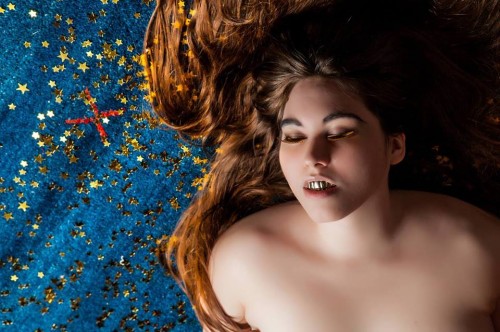 photo credit
Pornography
I hugged your boyfriend last night
He felt real good and warm
I tried to connect my brain to yours
All the way in Disney World
So you could get an image
Our bodies
A leading center
And imagine your bodies
I wanted you to feel him
And need to come home
ABOUT THIS POEM
Fuck. This poem is about love obviously. Feeling so good about hugging someone that you feel bad someone else doesn't get the chance to do it. I don't know how to write an "about this poem" Can't I pay someone to do it for me?
Carabella Sands is the ri¢hest poet ever. She owns the sun and most other stars. Her Tumblr is made of platinum and diamonds.
4 Comments