May 19th, 2011 / 4:42 pm
Random
Brian Foley
Fables
Tarapaulin Sky has come alive again with a fistful of new release including Issue #17 of their journal & Johannes Goransson's Entrance to a Colonial Pageant in which We All begin to intricate.
But I want to talk about FABLES, a new book by author & artist Sarah Goldstein. From TP website: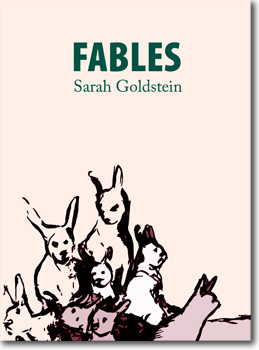 Sarah Goldstein
Fables
Click here to look inside the book
Add to PayPal Cart or order by check
Departing from the Brothers Grimm to approach our own economically and socially fractured present, Sarah Goldstein's Fables constructs a world defined by small betrayals, transformations, and brutality amid its animal and human inhabitants. We hear the fragment-voices of ghosts and foxes, captors and captives, stable boys and schoolgirls in the woods and fields and cities of these tales. Anxious townsfolk abandon their orphan children to the nightingales in the forest, a bear deploys a tragic maneuver to avoid his hunters, and a disordered economy results in new kinds of retirements and relocations. Goldstein weaves together familiar and contemporary allegories creating a series of vibrant, and vital, tales for our time.
"In the meadow of fairy tale, Goldstein unrolls ribbons of story that fly gamely and snap with brilliance. Truly worth gazing at."
—DEB OLIN UNFERTH
A story from the book.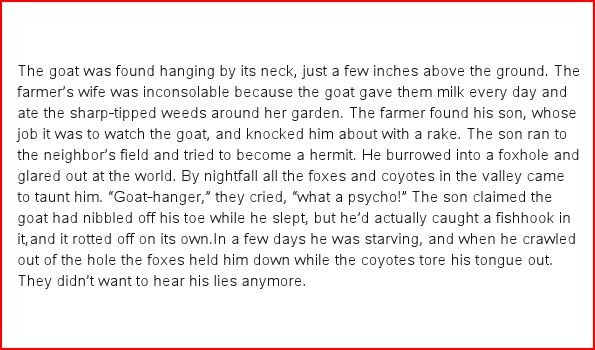 Read an interview with Sarah at Open Letters Monthly as well as some more Fables
21 Comments