November 17th, 2009 / 6:15 pm
Uncategorized
Ryan Call
Fourteen Hills, I'm sorry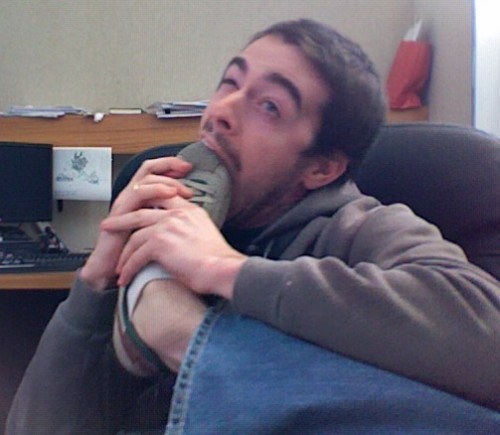 The editors of Fourteen Hills have written a smart, generous, and, ultimately, positive response to my childish heckling of their having recently sent out a 700+ day form rejection.
They say:
Here's the story: About a month ago, the current editors of Fourteen Hills were cleaning office and found a bag of sealed, self-addressed envelopes buried under a pile of back issues. This bag had been misplaced or lost in the shuffle by former editors of the magazine. But now it was two years
later, and our editors had two options:

1) Throw out the bag and pretend it didn't exist. Letters get lost in the mail all the time.

2) Add a few extra cents of postage to each letter and drop them in the mailbox.

The editors chose the latter. The number of letters was substantial, so writing a personal note to each writer while under the deadlines for our current issue and our single-author book didn't seem feasible. Our managing editor explains: "We often get emails from writers wondering about the status of submissions. Even though we weren't on staff when some of these people submitted, we still do our best to try to track the submissions down and respond. In this case, we think it was better to respond really late than never."
To their credit, they've also extended a peace offering to those others who received a two year form rejection:
If you were one of the writers to receive a form rejection letter from us two years after the fact, please let us know and we'll send you any back issue we have in stock. Your choice. And please accept our deepest apologies.
So, despite the missing mailbag and the long waits some authors endured, this entire situation really makes me happy because I think a little bit of goodness came out of it. There exist editors out there who do pay attention, who do hard work for little in return, who do sincerely care about their authors, their journal, their press, and how they can best share that with others.
Fourteen Hills, I owe you an aPology. I'm sorry for giving you shit. My post made a few Unfair assumptions aBout your operation, and so I thank you for the transparency, for Letting us have a glImpSe. I tHank you for taking the iMmature ribbing in stridE, and I thank you for writing back.
Friends?
Tags: Fourteen Hills
54 Comments