February 19th, 2009 / 3:56 am
Uncategorized
Ryan Call
Gigantic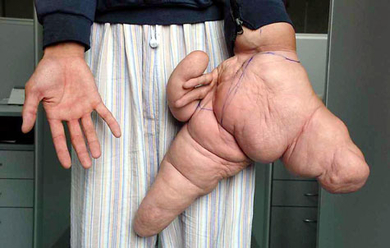 Gigantic, a magazine run by James Yeh, Rozi Jovanovich, Lincoln Michel, and Ann DeWitt will soon be swelling hands in awful ways. How soon? April soon.
From the website:
Gigantic #1 arriving April 2009

Debut issue featuring:

-Deb Olin Unferth and Joe Wenderoth In conversation on the influences of "bad art."

-New work from Ed Park, Shane Jones, Pedro Ponce, Justin Taylor, along with other new and exciting voices.

-Gary Shteyngart on meat.

-Line Drawings, collages and photography both odd and beautiful.

-Tao Lin asks Malcolm Gladwell some questions and also talks about genius, hamsters and, well, Malcolm Gladwell.
No sign yet as to how you might buy a copy, but the editors promise that it will be cheap and will cost 'very little compared to other literary journals.' Keep on eye on their website for information.
21 Comments