James Yeh
1. Super thrilled to hear via twitter that Coffee House Press will be putting out a new collection by Brian Evenson, Windeye. Hopefully by 2011? No date word yet, but Evenson is the kind that I go stand in line for. If you haven't read the titular story yet, it is gorgeous, and available via PEN America.
2. At Electric Literature, Melissa Broder interviews Ryan Call about, what else, litblogging.
3. James Yeh has a new chapbook out, 9/16/10, from a rad small press making beautiful objects, Swill Children.
4. The Complete Recordings of Gertrude Stein Reading Her Own Works @ PennSound
5. Interview with Dorothea Lasky by Nafiza Islam at Thoughts Interjected & interview with Patrick Somerville by Tobias Carroll at Vol 1. Brooklyn.
6. At Ubu, Doug Nufer's Never Again, a 163 pg. novel with no word appearing more than once, which I discovered after an awesome conversation wondering if such a thing existed with Heather Christle and Christopher DeWeese, both of whom have books coming from Octopus in 2011 that I am also mega excited for.
Blake Butler
—
At The Faster Times, James Yeh provides an excellent & funny long gmail chat interview with former-Giant contributor, still-Giant-for-life Sam Pink on the occasion of his new novel PERSON from Lazy Fascist Press, which I can't wait to get my hands on.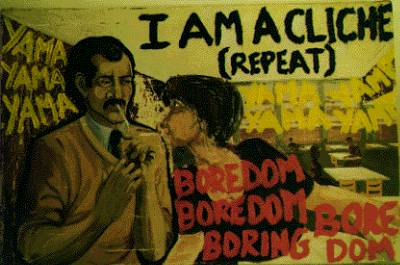 James Yeh interviews Diane Williams at The Faster Times.
At The Rumpus, Elissa Bassist wonders, have I earned these cliches?
In a belated look at the NYTBR, the great Harold Bloom reviews a book about the history of anti-Semitism in English literature, Adam Kirsch looks at two books about Heidegger, and Rebecca  Newberger Goldstein writes a satire on Theory, in the style of Borges.
io9 rounds up 35 titles for "The Essential Posthuman Science Fiction Reading List."
The Nation has a new website! Learn about what's different here, and about their decision to open source here. Kudos and congrats, guys!
Speaking of new websites, n+1 has one, too. The present feature is new fiction by Dy Tran "about" donuts.
A new issue of the Home Video Review of Books!
And last but absolutely not least, the new issue of Propeller features an interview with Kevin Sampsell, one with yours truly, a review of the latest Nicholson Baker, and a whole bunch of other treats besides. Check it out.
The great Jason Diamond of Vol 1. decided to celebrate the announcement of next year's Pavement reunion by asking a handful of people to cite their favorite of the band's lyrics. Those polled included Ari Messer of The Rumpus, Jens Carstensen from The Giraffes, and a few other notables, including Gigantic-editor (and Giant frequenter) James Yeh and yours truly. In fact, James and I both went a little apeshit, so you'll find our annotated selections down at the bottom, below the civilized metered discourse.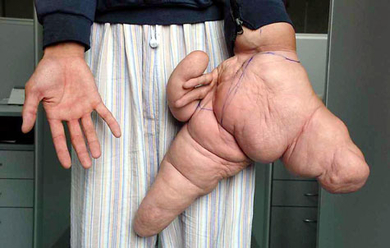 Gigantic, a magazine run by James Yeh, Rozi Jovanovich, Lincoln Michel, and Ann DeWitt will soon be swelling hands in awful ways. How soon? April soon.
From the website:
Gigantic #1 arriving April 2009

Debut issue featuring:

-Deb Olin Unferth and Joe Wenderoth In conversation on the influences of "bad art."

-New work from Ed Park, Shane Jones, Pedro Ponce, Justin Taylor, along with other new and exciting voices.

-Gary Shteyngart on meat.

-Line Drawings, collages and photography both odd and beautiful.

-Tao Lin asks Malcolm Gladwell some questions and also talks about genius, hamsters and, well, Malcolm Gladwell.
No sign yet as to how you might buy a copy, but the editors promise that it will be cheap and will cost 'very little compared to other literary journals.' Keep on eye on their website for information.
Uncategorized /
21 Comments
February 19th, 2009 / 3:56 am