December 31st, 2009 / 10:00 am
Uncategorized
Roxane Gay
Guest Post: Dave Clapper on New Editorial Directions at SLQ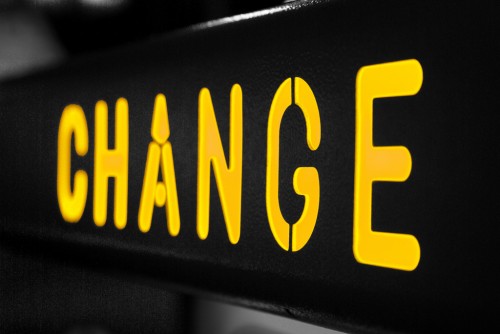 Blake had a post a while back about the problems that slush presents for every lit mag. When magazines start out, their slushes are pretty small, the editors are really excited about reading, and for the most part, they go into reading each piece with the hope of finding a piece to publish. As lit mags get older, their slushes get larger, the editors get a bit more burnt out, and because the amount of space the mags have is the same, they can't accept as high a percentage of subs, and tend to start reading each sub with an eye toward finding a reason to reject. It's kind of horrible and numbing. How do mags avoid this?
In the case of magazines affiliated with MFA programs, they have a steady supply of new readers in their students, so the burn-out factor isn't nearly as high in the initial readers of the slush. But either stuff gets passed up from the slush that doesn't really fit the original aesthetic, or the readers read with an eye less toward what wows them personally and more toward trying to match what they think the senior editors like (more often the latter). Consequently, established magazines like these tend to print less and less "risky" material. Not ideal.
In the case of independent magazines, a lot of them just burn out and close down. Or they keep expanding and expanding their staffs and operate in much the same way the affiliated mags do.
From a writer's standpoint, he suggested such things as submitting bags of shit. For editors, he suggested replacing walls with cottage cheese. I guess I'm not that brave.
So… how could SmokeLong stay fresh? How could we continue to grow, avoid editor burn-out (and frankly, I've been burnt out for a few years now), and at the same time, take lots of risks?
What would other folks who love flash would cull from the slush? What would Scott Garson or Sean Lovelace or Roxane Gay or Michael Cyzyniejewski or Todd Zuniga or Ellen Parker or… what would one of them love that one of SLQ's staff might not?
My thinking is that we bring in one person every week to read slush until they find something they want to accept. And then they're done. We take the piece and we run it in SmokeLong Weekly, just the piece itself, no interview yet. While we're getting 13 pieces in a quarter through this method, the regular staff is out looking for seven more to bring the issue to 20 (probably via solicitation), and putting together the interviews, etc. for the Quarterly issue.
I talked about the idea with Ellen Parker, Todd Zuniga (when I saw him at Literary Death Match), and Tara Laskowski (when she was briefly in town). Ellen and Todd seemed to really like the idea of being a guest for such a brief period, and of being able to read what other magazines get in their slush (and Tara liked the idea on more general principles). I also talked about an editor exchange idea on Fictionaut (well before coming to this weekly idea) with some editors like Scott Garson, Roxane Gay, and Ben White, and we all thought it'd be really interesting to jump into other magazines' slushes for limited periods. And if any one on the permanent staff wanted to be the "guest" for one of those weeks, they'd be added to the schedule.
Having subs read by ONE person who has absolute power in a given week will, I think, result in a much wider array of material that we publish. The pieces published in SmokeLong Weekly will also be in SmokeLong Quarterly, but will also have interviews.
There are so many reasons I love this:
Slush-pile reading burn-out becomes a thing of the past.
We take more risks and offer less homogeneity.
Submitters hear back within a couple weeks.
We're publishing new material every week.
We get to work with tons of great people.
Through solicitations, we still get to put our own imprint on what we think is great.
I love transparency, the idea that writers and readers will know exactly how the material we're printing got into the magazine.
It frees current staff up to germinate and implement new ideas for what we'd like to see in an online lit mag. More interviews? More articles about flash? Social networking? Readings, videos, something nobody else is doing yet? We have time.
So that's what we're doing. We've already started. Ellen Parker, Roxane Gay, Nadine Darling, and I were the readers the first four weeks. The four pieces we picked out all are by authors who've not appeared in SmokeLong before (which suggests to me that the idea is working pretty damned well). Here's the schedule for the first quarter of subs:
| Reader | Subs open | Subs closed | Subs responded | Story published |
| --- | --- | --- | --- | --- |
| Dave Clapper | Nov. 1 | Nov. 29 | Dec. 6 | Jan. 4 |
| Ellen Parker | Nov. 30 | Dec. 6 | Dec. 13 | Jan. 11 |
| Roxane Gay | Dec. 7 | Dec. 13 | Dec. 20 | Jan. 18 |
| Nadine Darling | Dec. 14 | Dec. 20 | Dec. 27 | Jan. 25 |
| Ania Vesenny | Dec. 21 | Dec. 27 | Jan. 3 | Jan. 25 |
| Tiff Holland | Dec. 28 | Jan. 3 | Jan. 10 | Feb. 1 |
| Tara Laskowski | Jan. 4 | Jan. 10 | Jan. 17 | Feb. 8 |
| Jonathan Redhorse | Jan. 11 | Jan. 17 | Jan. 24 | Feb. 15 |
| Barry Graham | Jan. 18 | Jan. 24 | Jan. 31 | Feb. 22 |
| Sean Lovelace | Jan. 25 | Jan. 31 | Feb. 7 | Mar. 1 |
| Michael Czyzniejewski | Feb. 1 | Feb. 7 | Feb. 14 | Mar. 8 |
| Dan Wickett | Feb. 8 | Feb. 14 | Feb. 21 | Mar. 15 |
| Andrea Kneeland | Feb. 15 | Feb. 21 | Feb. 28 | Mar. 22 |
Quarterly issue will be published March 25.
Sorry if this comes off as a bit of a press release. It sort of is one. But hopefully, it's relevant in considering the question of how lit mags can handle subs, regardless of size, in a way that still honors the writers submitting.
Tags: editors, MFA, smokelong quarterly
89 Comments