MFA
Comments Off

on The Debut of Oksana Podcast with guest Molly Brodak
November 1st, 2016 / 11:22 am
Reposted from Facebook:
***
Advice for Future MFA applicants:

On a more serious note, now that I've almost read through this year's batch, here's the advice I'd give off the top of my head to future MFA fiction applicants. Most of the applicants were interesting people and trying hard and it's deeply appreciated, particularly when I'm reading so many applications. I don't think any of the applications I read this year had a single malicious bone in their body. But here are a few things that I would want to be told if I was thinking about applying. Please feel free to steal, revise, mutilate, or dispute:1. Turn in your very best piece of fiction. This really, really matters to me, more than anything else. If I love a piece of writing, I will fight for it, and am willing to overlook a multitude of other sins.

2. Better to turn in one shorter excellent piece than a good piece and one bad one. Don't turn in work just to max out the page limit. And if you're finding yourself trying to cram all sorts of things into the page limit by changing the font and single-spacing, then step back and take a deep breath and think again.

3. Don't try to pretend you're something you're not. Most of you don't, and those of you who do don't do it maliciously, but just kind of slowly convince yourself into it as you write and rewrite your application. Look, it's easy to tell if you're faking. So don't fake.

4. Be honest, but "we're dating and getting serious" honest rather than either "First date honest" or "Now that you've proposed, here's all the stuff you need to know about me (like the fact that I killed my first wife)" honest. You can and should talk about your struggles and successes and trials and etc., but in moderation.

5. In the personal statement, write about yourself in a way that allows us to get a real sense of you and the way you are now, right now, and where you're going. If you feel you have to go back to childhood to do that, that's okay, but if I go away with a better sense of how you were when you were in 2nd grade (or whatever) than how you are now, that's not good.

6. Read interesting things and learn how to talk about them in interesting ways. Read, read, read. And read eccentrically. Take chances. There's no reason, no matter what your job or your circumstances, that you shouldn't be reading an interesting book every week or two, and that'll do a great deal for your development as a writer and as a person. It's okay to let us know what books led you to writing, but better if we find out what books you continue to go back to and who you're interested in now.

7. Don't pretend to have read something that you haven't read. Don't google the faculty at a program and then try to include a line in your personal statement that suggests what their book is about. This rarely works, and as a result usually does more harm than good.

8. We're interested in knowing what makes you unique, but within reason. And even if you have a great set of experiences and are incredibly interesting and we'd love to have an 8-hour long coffee with you to learn about your experiences running Substance D. from the American camp to the Norwegian camp in Antarctica, if your writing sample isn't good enough you won't get in. There comes a time when you need to choose to work on the writing instead of getting life experience as a carny.

9. If you already have an advanced degree, you have to explain convincingly why you want to get another, and why we should give this opportunity to you rather than to someone else. If you already have a PhD, we need to be convinced that this is the right thing for you and for us, and that you're not just collecting degrees. But, honestly, the default acceptances for MFAs is usually (but not always) someone who doesn't yet have an advanced degree. We've taken people with advanced degrees in our program, but it's very much the exception rather than the rule.

10. If you already have a book out, same thing. Are you serious about improving your writing or do you want to treat this as a sort of an artist colony? If the latter, well, I'd suggest an artist colony: they'll feed you, and we usually won't. If I get the impression that you want to get the MFA mainly to have a teaching credential, that can be one or more strikes against you.

11. MFA programs make mistakes. We don't always see the potential of people, which may be partly our fault and partly your own. Do everything you can when you put together your application to make sure that the fault is on our side rather than yours. But also remember: any really good program ends up with many more people they'd like to admit than they actually can admit. When it comes down to that final cut, it's very very hard, and we'll have to let people go who, ideally, we'd love to have come. So, if you don't get in, don't take it as a judgement. To our shame, we've turned down many great writers before, and probably will again. But fingers crossed that it won't be you…

Good luck!
Best,
Brian
So, I'm teaching a grad-level fiction workshop for the first time next fall. I'm excited and nervous. It feels like a big deal. In my pedagogical statements, I write about how many fiction students don't know how to read. That is, they read like they're lit majors: they read for analysis and to say something clever about the text. (I was no exception before and during my MFA.)
BUT, but, writers read in a fundamentally different way. We read with our own writing in mind: what works, what doesn't, what should we take from this writer, what does this writer do that we also do that fails, etc.
My undergrad fiction workshops are always very reading heavy. We read something like 8-10 books. Every book comes with some kind of "craft" lesson. I attempt to teach students how to read as a writer. Mostly, it works.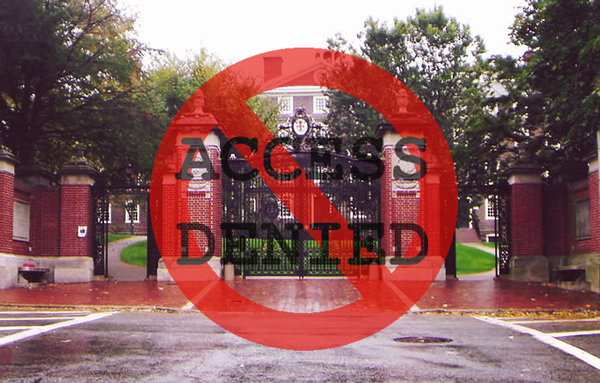 I just logged into the Brown application website to try to view my MFA rejection letter. It's no longer there. I am wondering where it went. My status is simply "submitted" and no longer rejected. Could my rejection have been revoked? No, probably not. There is probably a demon in their system affording me this glimmer of false hope—like dreaming of your crush putting the moves on you. The first thing I actually thought was, "What am I going to tell my parents?" They are used to me always being "the best" and are far more invested in my success than I am. I told them not to get their hopes up. I put together a typo-filled portfolio the night before it was due because I was visiting my mom who was in the hospital from a suicide attempt and applying to grad school was the last thing on my mind. But I had an application waiver, so I sent it off with a statement that basically said, "I'm sorry this is bad. My life is a wreck right now."
Luckily, I copy and pasted the rejection letter into my long poem before it disappeared:
READ MORE >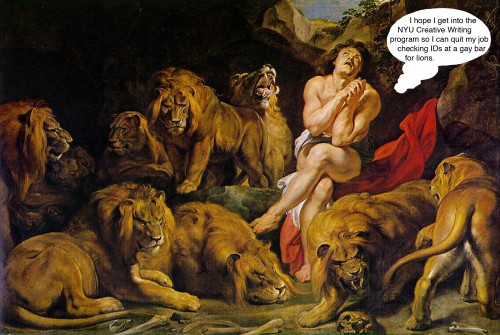 WINNER: Frank Tas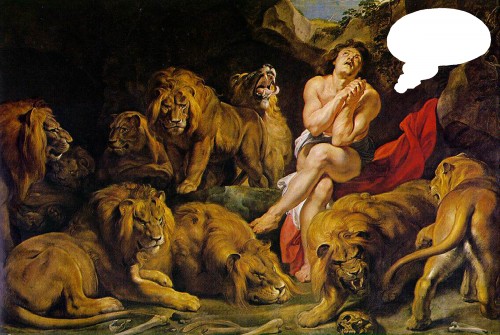 BEST CAPTION GETS INTO NYU NO QUESTIONS ASKED (WE GOT THE HOOK UP…)
1.      I met with a student to give advice on his MFA sample writing portfolio. Since I read these portfolios for my university and wrote one for my MFA, I felt 'qualified,' but with Tao Lin quotation marks. Some of the student's poems had images and word-play. Tropes. Alliteration, at least one spondee. The first page was strong. I told him, "Good. You showed on the first page that you have read poetry and care some about words. The first page is important. Thoughts are being made." I said, "You have images immediately. A lot of people sending in won't have any images. They won't get in. A lot of people like to write poetry, not poems. I mean they write about pride or love…" (trailing off. not quite sure what I meant here)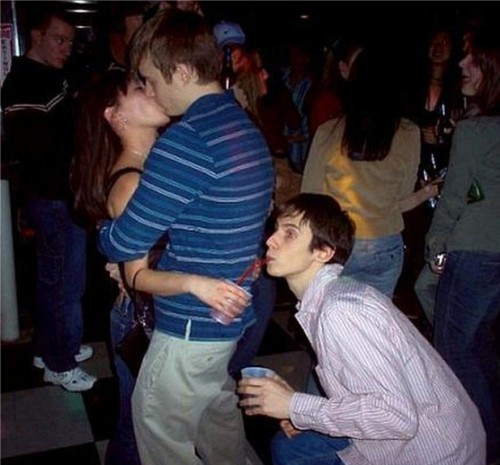 Content: The poems were about hangovers, beer, marijuana. I said, "These are sort of derivative 'beat' poems. That's OK, write what you want once you're in graduate school, but I think you should play the game a little. Get in grad school first." I told him many readers would groan when they read poems about hangovers, beer, marijuana. "People are going to think you read some Bukowski. They'll think you're a type." The phone rang 4 times and I ignored it. I said, "Do you have poems about any others things?" He did. Put some of those poems in the sample, I advised. I said again, "This isn't a criticism of your work. Any subject is fine. Write what you want. I'm just trying to help you get into grad school."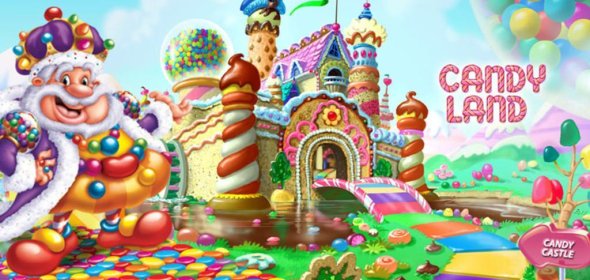 Anytime I hear the rhetoric about the shelter of academia, I cannot help but think, "What the hell are you talking about?" A job is a job is a job. I have been really interested in some of the responses to Lily's post about the utility of her MFA, where people have expressed that an academic job involves shelter from the "real world," and that the simple solution to her very real and valid concerns is to extract herself from the warm and safe cocoon of academia so she might experience "reality." This is actually a rather common, albeit sort of delusional sentiment, the idea that to know the "real world" one must suffer, toil in poverty, travel, work as a waitress or any other prescription you might have for where the real world is actually taking place.
While nothing is guaranteed, nor should it be, when you pursue a terminal degree and you want  to teach, it is frustrating to learn that you may not be able to do what you trained to do, or you might get an academic job without security, working for what amounts to less than minimum wage even though you have excellent credentials. Yes, life is unfair, but the solution here is not for Lily to "walk it off," or "just write," because, as I interpeted her post, Lily is not so much lamenting she doesn't have time to write because she's in a PhD program. She is lamenting she doesn't have time to write because she cannot do what she trained to do by getting her MFA even though she has an impressive list of credentials. Hers is the frustration of being the best and having your best not be good enough. That's a really bitter pill to swallow.
In the meantime, I just finished my first semester as a faculty member at a mid-sized Midwestern public university. I think a lot of these misperceptions about academia and its relationship to reality arise because people simply don't know what faculty do when they're not in the classroom or frolicking all summer, or what it takes to become a faculty member. Creative writing is only part of what I do, but I have colleagues who strictly teach creative writing and have the exact same workloads and tenure expectations.

Are you tired of hearing this tired debate? To MFA or to not MFA? I am, but I'm writing about it anyway. If you're bored with it, don't bother reading this post. It won't hurt my feelings any.
I've been thinking more and more about how "useful" my MFA has been. I went to a decent grad school (Notre Dame) and got my MFA in 2006 in prose. I knew walking into the program that I would have a hard time getting a job, that by the time I got my degree, I would be underqualified for certain jobs (the ones I wanted, mainly, professor jobs) and overqualified for just about everything else. Even though I knew this, I was deluded enough to think I was different, special maybe.