Guillaume Morissette
I am enthusiastic about boredom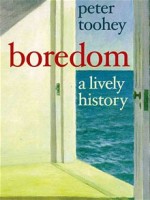 My friend Maya told me about this guy who tried to hit on her by making fun of her weight and then kicking her under the table.
I said, 'That's an interesting strategy, I always wondered if a strategy like that would work.'
Then I thought about my own strategy, which generally involves waiting for something to happen and not forcing things on the other person.
I felt like my strategy was fucking stupid and just as terrible as that other guy's.
'You probably don't let girls you like know,' Maya said. 'Body language. Prolonged eye contact. Girls probably can't tell the difference between you liking them and you being friendly.'
I said, 'That's true.'
Later, I tried the eye contact thing, but then it just looked like I was trying to make the other person explode from a short distance.
It was a powerful moment.
The next day, I stared at my laptop alone. 'Surfing the web' felt not that exciting and kind of shitty and made me yearn for a more extreme verb to use on the internet. 'Stabbing the web,' I don't know.
My point is that I am not that good at human intimacy, which means I usually have time to myself. I am bored a lot, but I also feel like my boredom is a valuable asset.
I think of my boredom as a kind of manure for the brain. It seems generative to me, in the same way manure can fertilize plants.
With text, you can do stuff like a character who's thinking about chips and make that enthralling somehow. If you can work with boredom as a subject matter, then you can work with a lot of things, I feel.
I think videogames aren't boring enough.
I don't like how 'bored' novels in which more or less nothing happens are often described as, 'plotless.' A lack of events, to me, is not an absence of events. The lack is the event itself.
The summary of a book like Person by Sam Pink would be something like: A person wanders around Chicago feeling alternately depressed and ecstatic.
The person has no name, no sense of self, no description and no ambition at all to be someone or do anything. Nothing happens, but the deeper idea being expressed is that of a superfluous man.
I feel like a superfluous man all the time.
In that sense, you could probably connect Person to stuff like Oblomov or À Rebours or The Bathroom.
The oldest 'bored' book that I am aware of is probably Journey around my room by Xavier de Maistre. The author was arrested after a duel in Turin in 1790 and confined to his bedroom for 6 weeks. Instead of just waiting around, de Maistre decided to go on a kind of travel fantasy around his room and then wrote about it. What the book seems to express is that it doesn't matter what you're doing, as long as you're doing it with enough intensity, or something.
At one point in the book, a woman, alarmed by the noise coming from de Maistre's room, sends her husband to investigate. The man, expecting a medium-sized group, finds de Maistre alone in his room, feels surprised and confused, then asks de Maistre to keep it down a little. Too caught up in his own weird little fantasy, de Maistre replies to the man something random and crazy-sounding, in a style the book describes as, 'the language of the bards.'
I liked that part.
I really want to read Boredom: A Lively History.
Other books I can think of that seem, to me, like they've emerged from a place of boredom: This Is Not A Novel by David Markson, Book of Disquiet by Pessoa, Whatever by Michel Houellebecq, maybe The Canal by Lee Rourke, Selected Unpublished Blog Posts by Megan Boyle, maybe Chronic City by Jonathan Lethem, maybe Twilight Of The Superheroes by Deborah Eisenberg, maybe The Box Man by Kobo Abe, Why Did I Ever by Mary Robison.
How do you feel about bored books? Do you identify with them? Thirty years from now, will there be some sort of undergrad english lit class on the literature of boredom from the early 2000s and beyond? Do movies like Mission Impossible: Ghost Protocol, in which boredom, for the characters, also seems impossible, make you feel completely insane?
12 Comments