June 7th, 2010 / 11:00 am
Random
Roxane Gay
Length Matters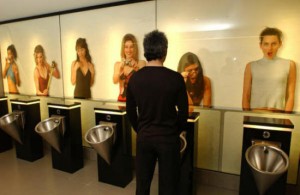 On several recent occasions, writers have apologized for sending me "long" stories as if we were exchanging contraband in the form of stories longer than 500 words. To give you a sense of how sad this length sensitivity has gotten, a grand writer apologized for sending me a 3,500 word story. Call me crazy, but a 3,500 word story is not a long story. It is a short short story.
I've also heard people complain about the length of Joshua Cohen's Witz, which at 800 pages is certainly longer than the average book, or David Foster Wallace's Infinite Jest, at more than 1,000 pages, as if the length of these books was an insurmountable obstacle.
When did length become a bad thing in literature? Have we become so inutile as to no longer be able to read more than 500 words at a time? I may be alone in this but I love long creative works (insert jokes)–long movies, epic poems, long books, long short stories, whatever. If the writing is good (and that is certainly a big if) I will read something whether it is 1,400 words or 140,000 words long. When I read the announcement about The Seattle Review no longer considering anything but very long poems and short stories, I was thrilled. I thought it a bold, defiant gesture and one I hope is embraced by the literary community.
There's a lot to appreciate in the very short form–an economy of language, a sudden impact, a challenge to the form, but I also believe there's a lot to appreciate in the very long form. There's a freedom for writers to develop and sustain complex narratives. In very long works, more than anything, there is room.
As a kid, I loved reading the books of James Michener. His novels were long and sweeping, telling stories across generations. For me, Michener stories epitomized the word "epic." I was never intimidated by the length (generally around 1,000 words in length) because the writing always held my interest. I don't know that I ever thought, "This is a long book." Instead, I always thought, "This is a good book." Admittedly, I wasn't allowed to watch but an hour of television a week so if I wanted to be entertained, books were my best option but still, I continue to enjoy very long works and I watch more television than you could imagine.
When the literary community first began talking about Witz, before anyone addressed the subject matter or the writer or any other truly relevant aspect of the book, the main subject of discussion was the book's length and how audacious it was to publish an 800 page book like Dalkey was releasing a new Bible, and not simply a very long novel.
It worries me when we're more concerned with length than literary merit, whether we're discussing novels or poetry or short stories.
Is the long form endangered? Do you share similar concerns? What are some of your favorite longer works? Let's talk long!
127 Comments