May 25th, 2010 / 6:45 pm
Uncategorized
Sean Lovelace
Phantoms by Chad Simpson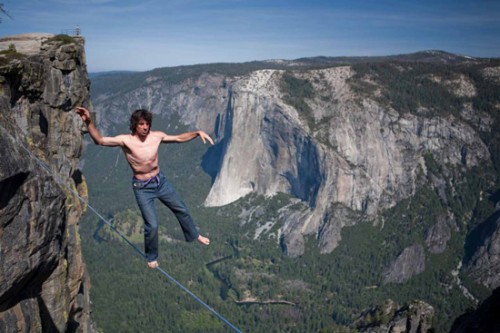 It would be convenient to fly. But I can't fly, so I read drugs and do books and wobble my way along.
Phantoms (Origami Zoo Press) is a drug. It is belly habit/super flu of 9 flash fictions. Chad Simpson ignites them tight.
The book came to me in the mail with my Bodog magazine (this a gambler's rag with a blacked-out cover so pretty much the mailman thinks I am a pervert) and with two origami rabbits. They were cute. I didn't know what to do with them, so set them free, atop the roof of my shed. There they crumple now, somewhere in time and space, out of most vision, out of eye, primarily in the mind.
The first flash is "Miracle." A man is run-down by his own car. Primarily in the mind. Chad Simpson writes, "And I will imagine…I will imagine…I will imagine…" It is a collection/recollection. It ricochets internal monologue off objective scene (often primo way to present  drama/calamity; I actually wish more writers would learn that sex/guns/thunk are often best written with a neutral eye). Image to notion, notion to image–dreamlike.
"Estate Sales" is an odd piece, ghostly, yet a heart-ghost. Every beat following your dystole/systole, as in the world. Simpson takes us back-to-back, as one character observes another, and then that flexes, he becomes the Other, two men—one older and widowed, a junk collector; one younger and a teacher (possibly naive, possibly this flash a Bildungsroman?) and married—but somehow merged, now twin, Doppelganger, the brain of the flesh, flesh of the brain. Almost as if story as exercise: Burn a flash swirling around the denotation of one word. The word is empathy.
Instead, I sit here listening to the wind coming through his window, to the radio. I think about how since Amanda passed, Bill's spent hours wandering through dead people's houses, looking at their paintings hanging on the walls, and their televisions, and salad spinners, all of it for sale.
Keen structure, as the narrative blooms with two automobiles, one character behind another on the highway. Moving separately through life–a beat-up pickup and a slick Prius hybrid–but no, on the same highway, heading the same direction, together. Wheels turn.
In the vein of Carver's "What's in Alaska?" or "The Appalachian Trail" by Bruce Eason, "Two Weeks in One Day" is a tale of dislocation, of the possibilities of geography as psychology, or to put it plainly:  Can I escape ME by jettisoning my physical surroundings?
(Ask your friend who wants to teach English in Japan about this one. I would do this over wine.)
Or:
For the past two days, she has been asking herself, Why Tunisia?
Two stories here, this collection, involve children, never an easy topic to address. Or to write well. The title story, "Phantoms" is a cook-down of our terrifying urges toward self-destruction. A boy has electrocuted himself severely, but his memories of the event are hardly negative. He knows the warmth, the glow, the attraction of "a kind of heat he had never known." The boy did this thing, to his own self. There is a stinging joy in the free will. The heat of decision.
"Let x" is the weakest of the flash collection (All IMO, go ahead, argue), but it is redeemed by a sudden turn, a kick to the gut–"Something honest." I give kudos for the attempt at algebraic play here, though I felt it flew across as flat and forced. I read it too quickly and didn't really feel the need to return. So.
Counterweight: "The Woodlands" as masterstroke, the cosmos of the collection entire, every technique,  every tight line ("The crowd had scattered and woman's left eye was slurring…") every Hazy Dream+alcohol+wish of+hangover+tire-wide swath+passing, passing time+crusty bits+warped window+sex toy+drooping eye and mouth+drug+drug+drug–drug as physical leading to memory, floating body to floating ponder, one technique Chad Simpson masters and yields:
The woman smelled like dust and the limes his mom like to slice into wedges for the vodka tonics they would drink together some nights in her kitchen.
From the character to the sense to the recollection. Simpson does this again and again, and it makes the world echo, it makes every sound/smell/taste into a portal for the past, for the imagined or dreaded future, for the layer upon layer we ignorantly label one thing, the present, where we "are," as if that is possible.
"The Woodlands" knows that Place is always metaphorical.
"The Woodlands" as damn fine story. (I try to put it straight here.)
"The Woodlands" steeped in the inescapable sadness of things.
The Woodlands" ends with this line:
He heard a chorus of birds getting louder, whistling, beginning to sing a sing that was not a song.
A song that is not a song.
A story that is not a story.
A life that is here, right now, but never here, right now, never one life at all. Damn people, think. Life. Always off somewhere. Always right here–can you hear the humming?
Always a phantom.
No?
Indeed.
Echo…(waves of)


Tags: Chad Simpson, Chapbooks, flash fiction, Origami Zoo Press
6 Comments