March 13th, 2017 / 10:28 am
Random
P.E. Garcia
plzplztalk2me: Elizabeth Schmuhl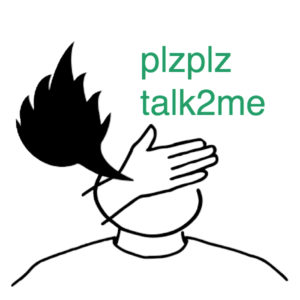 Welcome back to plzplztalk2me, a semi-regular feature in which I talk to folks who want to talk to me. Recently, I talked and made art with Elizabeth Schmuhl. Schmuhl is a multidisciplinary artist and the author of Presto Agitato (Dancing Girl Press & Zoo Cake Press, 2015) and Premonitions (Wayne State University Press, forthcoming). She illustrates essays for The Rumpus, has taught at the University of Michigan, Ann Arbor, works as a content strategist and writer, and currently lives in New York City.
***
Elizabeth Schmuhl: Last night I saw the sky and it was navy blue with no stars I didn't expect to see a navy blue sky in a city referred to as a fruit but here I am! Is this the beginning?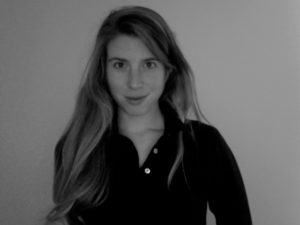 p.e. garcia: I'm never sure what color navy blue is but then again I'm opposed to the military industrial complex. I tend to support pacifist colors, like brick red and seagreen. I wish the sky was brick red.
It's a beginning, unless we cut it out or move it. Then it's nothing, or it's something else.
How are you?
Schmuhl: i have been vacillating and trying to just be and maybe that's all i'm doing?
i feel like sitting down i feel like sleeping and that terrifies me because it usually means my depression is flaring is pulsing once again and why is that any surprise to anyone, least of all me? it's not. no surprises in this state of emergency no surprises because and emergency is not a surprise it's a response to an action that's already happened ( loosing my train of thought because i'm loosing in general i am a woman so minus 5k points for me).
in my head i am writing a book titled WHITE: THE CULTURE OF SILENCE and yes that semi colon is definitely there intentionally.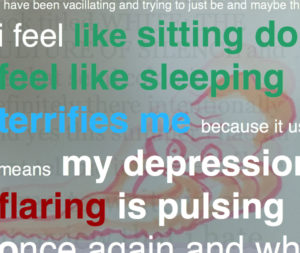 i will be in nyc and not at home i will be in this city in an apartment that is crumbling i am unafraid of anything i need to do i am here and i want to help i am here and i am ready i am getting stronger even on days when it feels like the sky is crushing down on me when that blue is just too much because all i want is peace because of the war i've been fighting inside for my whole lifetime i am hoping for peace and if someone calls me and says they are thinking of killing themselves i will never say "sorry , i don't have time to talk! i'm going to the spa!" because someone said that to me and i know how it feels it's as if i'm feeling these feelings so i will be ready so that i open even wider i am not my feelings but oh when they move through me they make a big space and i will listen to the memory i will hold it because i am a human and all i want is to be moved, to move you, to move.
garcia: What's your favorite food?
Schmuhl: Pizza. You?
garcia: What kind of pizza? I like lasagna or any kind of baked pasta.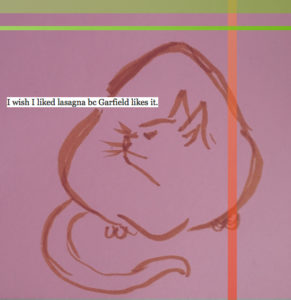 Elizabeth: Goat cheese bc I'm allergic to all other cheese-cheeses. I wish I liked lasagna bc Garfield likes it.
garcia: I feel like Garfield is weird because cats shouldn't eat lasagna, right? It can't be good for them. What's your favorite animal?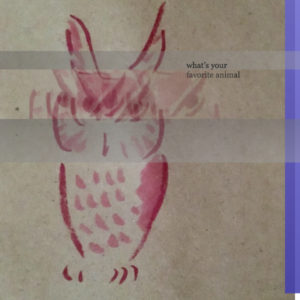 *** 
Images are a collaboration between Elizabeth Schmuhl and p.e. garcia. If you want to talk2me, hit me up: plzplztalk2me@gmail.com.