August 15th, 2013 / 12:37 am
Random
Elias Tezapsidis
SEVEN BOOKS I HAVE ACQUIRED THROUGH CASUAL SEX
Recently, [1] I grabbed dinner with a friend of mine from when I worked in the financial services industry. To me, that seems like a lifetime ago but it is actually equivalent to only a couple of–amazing!–years. His name is Kevin and we mostly talked about books we like and why we like them as we shared dinner at an overhyped restaurant in the LES, called "Mission Chinese."  [2]
In this friend-session we also talked about the act of underlining in books, an act in which I engage in fiendishly and sometimes manically, as well as how the things we underline are topically representative of ourselves. The things that speak to us at a set moment in time usually encapsulate how we view the world at that point in our lives. [3]
Following dinner we walked around and it was pleasant. The weather was at the precise intersection of where one is warm enough to be horny and cold enough to crave cuddling. The last person I have been horny and cuddly with recently received an email including my question: 'Do you happen to have my copy of Bright Lights, Big City?' The inquiry remains unanswered, but it is highly likely I might have previously clarified I never want any answers–and certainly no questions–from that recipient. I am glad I gave this book, because whatever, there are always 50 copies of it at all the used bookstores I go to and it is almost as easily replaceable as the good Bret Easton Ellis ones. However, I don't actually plan on replacing it anytime soon; I did enjoy reading it when I did but I am not feeling a void since realizing it has been gone.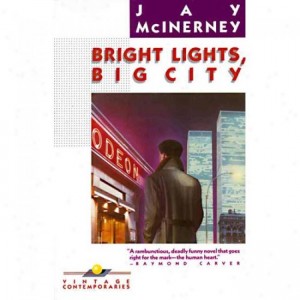 The person I was when Kevin first got to know me is still a part of me, but when he knew me I was underlined very differently. For example, I used to go to a funny place that is no longer in existence, which we can call "Not The Beatrice." I used to go there with a friend of mine I no longer remember,  [4]  and we used to spend a ridiculous amount of time (and money) in the bathrooms, because it was that era of our lives. During a winter night there was a beautiful girl that pointed at me and complimented my coat. Claire had an expensive eye–because my coat was Dior Homme and it was tailored to fit me expensively–but she also spoke British and asked to do coke. I had none, but others did and when "Not The Beatrice" closed much after the hour all other places closed we ended up in a Soho apartment that was way too nice and full of everything Claire could ever want. My nightlife friend kept falling asleep, but I was awake and so was Claire so then we let everyone sleep and did things mostly with our hands. [5]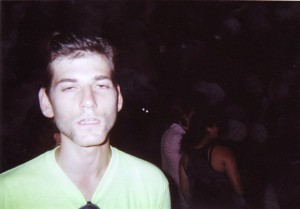 Ever since, I have added a new layer of rules for my casual sex partners, especially when I end up in their space: I ask them for a book prior to exiting. I might phrase it more diplomatically, saying "I just want to read something on my train-ride back," or "I just finished my last book and I have been looking for the next one." Via this simple action I can estimate a lot more on a broad scale of very personal information and variation of taste than what I could possibly collect  through hours of post-coital, emotional interrogation.
Here is a list of all the books I have received this way, as well as a brief statement on how I used them to formulate my judgmental opinion of the giver:
I. SKIPPY DIES by Paul Murray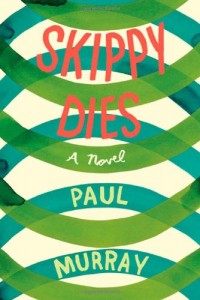 At the time seemed very good, but there might have been too much foreplay for too little juice.
II. The Art of Happiness: A Handbook for Living by the Dalai Lama & Howard Cutler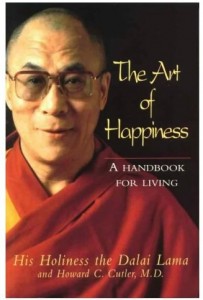 Well, that was a foul. Definitely a hellogoodbye kinda choice, especially when delivered accompanied by the line: "You are just too cynical for someone your age."
III. This Is How by Augusten Burroughs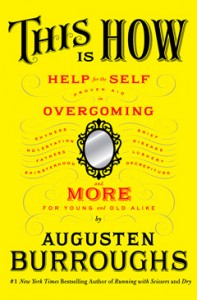 Running, with or without scissors. Though some merit goes to that it was at least given because it wasn't truly loved by its owner.
IV. House of Sand and Fog by Andre Dubus III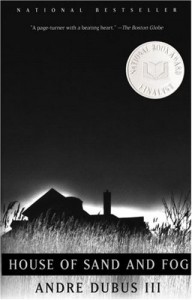 Only one I have not actually read or seriously considered reading. Something about it turns me off, might be the Oprah sticker, but definitely also noticed the National Book Award finalist sticker.
V. Invitation to a Beheading by Vladimir Nabokov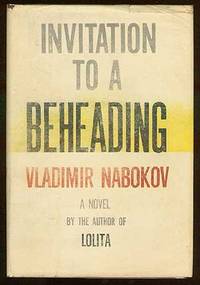 Definitely appreciated that the previous discussion shared on what I liked was taken into consideration. This casual rapport was of a serial nature.
VI. The Razor's Edge by W.Somerset Maugham
This is my most recent acquisition. I am really enjoying it so far, even if the possibility of recurring casualty looms very unlikely.
VII. What's Not to Love?: The Adventures of a Mildly Perverted Young Writer by Jonathan Ames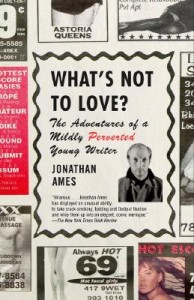 The closest choice to success, where quirky meets smart and sexy meets cuddle-worthy. Too bad I fucked this one up by being excessively neurotic.
—–
NOTES
[1] Yesterday, to be specific. Or two nights ago, actually.
[2] The food there was excellent and well-priced, but the attitude of the staff overall was not worth it. I would personally rather have worse food served with less entitlement.
[3] Things that seemed funny to the version of me that read a book two years ago often differ substantially from what I might find funny today.
[4] This friend is almost still alive and he might have a name, but his name should not matter because neither does he: he was a nightlife friend, and while he might still be a nightlife friend to others, we are not nightlife friends together, nor are we friends at all.
[5] The following week another nightlife creature forwarded me a link to who she was, and it turned out Claire was some kind of weird socialite, and a rather promising prospective D-list actress. Most interestingly, in an interview she gave to the Opening Ceremony blog she talked about her collaborative creative projects with her boyfriend she forgot to mention at all times when she liked my coat.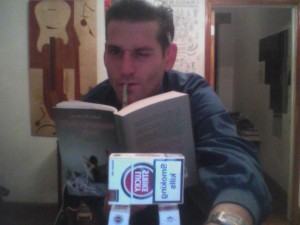 Tags: casual sex, dalai lama, judging, mind games, mistakes, one night stand, skippy dies
5 Comments