February 1st, 2017 / 1:02 pm
Random
Johannes Göransson
"the limitless violence of beauty": On Raúl Zurita
In the comment to my last post, "Deadgod" raised some good issues about "canons" and canonical thinking. When I disparage canonical thinking, I am disparaging the kind of stable lists and established readings that aims to contain poetry's volatility. But I'm not opposed to people having favorite poets, or even of people promoting certain poets as great.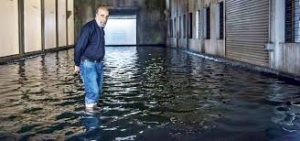 In his blurb to Anna Deeny Morales's new selection of Raúl Zurita's work, Sky Below: Selected Works, Forrest Gander writes: "There isn't a more important contemporary writer than Raúl Zurita."
I think this statement could be more than a blurb, I think it can model a very insightful mental exercise: Instead of assuming that a US poet – Ashbery, Bishop etc – is "the most important post-war poet" (as tends to be the assumption in US discussions about poetry), imagine an alternative reality (not all that alternative, if you happen to live not in the US but in Chile or any other part of the Spanish-speaking world) that Raúl Zurita is the most important contemporary poet.
How would that change all kinds of assumptions about poetry?
For example, in Zurita's work lyrical poetry and politics are not opposed, as in so much US thinking about poetry. The lyrical is political; the lyric also has the capacity to embrace  the public, the visionary, dreams, the abject; the lyrical can be excessive and overwhelming, not a call to be moderate/"incremental" and "write what you know"; the avant-garde is not to be obscure or elite, but to be dramatically populist (as it was for example for the Dadaist poster-makers in Germany, 1930s). I think especially in times such as this, Zurita's fierce work – embracing performance work as well as lyrics – is a great source of inspiration for me.
From an interview with Prairie Schooner: 
"All that I came to do in those years, like the art actions with the CADA, was because I felt that pain and death should be responded to with a poetry and an art that was as vast and strong as the violence that was exercised over us. To place in opposition the limitless violence of crime and the limitless violence of beauty, the extreme violence of power and the extreme violence of art, the violence of terror and the even stronger violence of all our poems. I never knew how to throw stones, but that was not our intifada. You can't defeat a dictatorship with poetry, but without poetry, and this is no metaphor, humanity disappears, literally, in the next five minutes."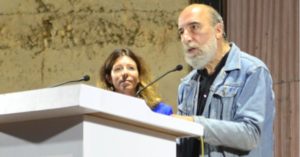 However, I think calling attention to the greatness of Zurita is only good if we do away with the common treatment whereby foreign writers are "allowed" to write about political calamity but that conditions are different for US poets (as in many discussions about "the poetry of witness" etc). Or that Zurita stands for a kind of separate, quarantined, foreign canonicity. That's stabilizing canonicity.
No, I think we should insist – with Gander – that Zurita is someone for US poets to take to heart as much as they take to heart US poets, or even more than they take to heart US poets. This is one of the threats and promises of translation's "transgressive circulation": that a foreign poet can be "canonical" and utterly challenge our assumptions about poetry.
In an increasingly untenable situation in this country, I am inspired by Zurita's call for a poetry that is "as vast and strong" as the forces of injustice, a call for an "extreme" poetry that invokes and engages with "the limitless violence of beauty."
4 Comments