January 5th, 2011 / 4:00 pm
Random
Roxane Gay
The New Yorker: No Girls Allowed?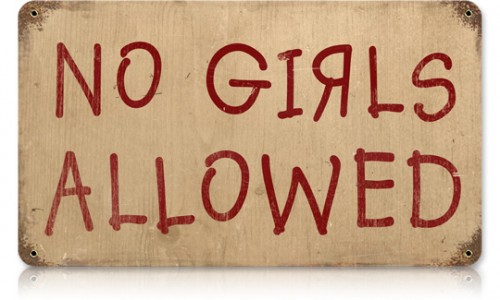 Anne Hays reads The New Yorker and she recently noticed that most of the articles, stories, poetry and essays in the past two issues were written by men. She wrote an open letter to the magazine wherein she discussed her concerns. I did not notice the gender discrepancy in recent issues because, to be honest, I'm reading issues from like May 2010. It's pretty stressful how that magazine keeps showing up in the mailbox every week. There is a lot of pressure to keep up.
In her open letter, Hays writes:
I have enclosed the January issue and expect a refund.  You may either extend our subscription by one month, or you can replace this issue with a back issue containing a more equitable ratio of male to female voices. I plan to return every issue that contains fewer than five women writers.  You tend to publish 13 to 15 writers in each issue; 5 women shouldn't be that hard.
If the two issues in question are indicative of a larger trend, Hays could be returning quite a few issues.
Jezebel addressed this subscriber boycott and in their post on the matter, they also looked at recent issues of other major magazines. The results aren't really surprising. Only The Believer has a (relatively) significant female presence in their pages. My thoughts on gender, equity, and publishing are pretty well known so I don't really have anything to add. I also think we need to see data from a wider sample than two issues before we can draw any conclusions. I wonder what the data would show in looking at issues of The New Yorker over a year, five years and ten years.  I find the imbalance in the last two issues quite pronounced though I do not know if I would have noticed. I wonder what that says. I also find it frustrating that these issues keep coming up time and again. Meanwhile, Anne Hays is an army of one fighting a very big battle. I wonder if she will be able to effect change.
103 Comments