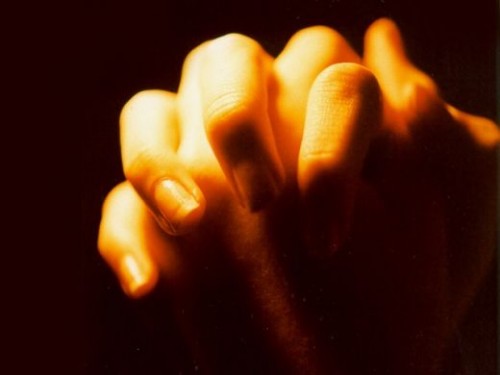 Bear with me. People have opinions about Jonathan Franzen. These opinions are rarely mild. There's something about his personality and the way he negotiates his public image that invites discussion. I thought I had an opinion about Jonathan Franzen but the more I think about it, the more I realize he is  not part of my literary vocabulary. If I never read another book of his again, my life would not come to an end. I loved The Corrections. That seems like a contradiction. I thought The Corrections was a great story, meandering and sweeping and engaging. But I've only read it once. I loved it but have never felt compelled to pick the book up again so maybe I don't love The Corrections. Maybe I just really like it. I am excited to read Franzen's forthcoming novel, Freedom, which I will be enjoying with The Rumpus Book Club. On Facebook, I think, I saw someone (Kyle Minor?) observe that people seem to enjoy taking down successful, ambitious people in reference to a lot of the recent commentary in various outlets about the VQR "situation." I do not necessarily disagree. Successful, ambitious people are easy targets because we see them plainly and we have opinions about what they do and how we would do what they do and whether or not they deserve to those things they do and the privileges they enjoy because of how well or the public perception of how well they do the things they do.
Freedom received a glowing review in the New York Times. I did not read the review. I suppose I should but I don't care enough. I know I'm going to read the book, regardless of what the Times has to say about it. Jodi Picoult had an opinion about that glowing review. Jodi Picoult writes books, often dealing with contemporary themes. I have read The Pact. It was engaging, if not a bit predictable. I've also read My Sister's Keeper which was about as good as the movie, enjoyable but not life altering. Is her writing talent relevant here? Perhaps.
The older I get the more accepting yet less tolerant and patient I become.  I love popular culture. I enjoy blockbuster movies that are formulaic advertisements for beautiful people where meaningful dialogue is discouraged and the plot is generally forwarded through the murder of key characters or large explosions. I enjoy trash television and reality television and mass market paperbacks. I'm excited that Tyra Banks is "writing" a book. I don't think entertainment for the masses is the harbinger of doom for our culture and the sophisticates among us. I don't know why we always treat popular culture and artistic or literary endeavors as binaries, as an either versus an or, as if to choose one, we must forsake the other.
I love the word sophisticate.
Sometimes, I get tired of opinions. Sometimes, I do not care what you think. I do not care what I think. I do not care what Michiko Kakutani thinks. I do not care what Jodi Picoult thinks.
Jonathan Franzen received a rave review in The New York Times. That is a big deal. Most writers dream of such a thing. You can judge it and and say you wouldn't care and that's fine. I would get a copy of a New York Times review tattooed on my face. I care. Please don't hold me to that.  Jodi Picoult cares. She is a novelist with eighteen books to her name. Her books have been made into movies that have debuted in theaters across the country and on Lifetime, that latter accolade which only improves her standing in my heart. Picoult's books aren't quite "chick lit" but they aren't considered literary fiction. You can buy her book while checking out in a grocery store. We should all be so lucky. Upon reading the Franzen review, Picoult took to Twitter. That's what we do these days. We purge our righteous anger in 140 characters or less. Sometimes all we need is that small, contained (or is it constrained?) medium to vent our frustration. She wrote, "NYT raved about Franzen's new book. Is anyone shocked? Would love to see the NYT rave about authors who aren't white male literary darlings." People picked up on this random, fairly innocuous statement and it quickly became a Statement and then Picoult said other things and Jennifer Weiner (whose books I rather enjoy) said some things and soon this became about race, gender and the white men taking over the world. People reacted. There was a defense of literary fiction, as if one were needed. There was some statistical analysis demonstrating that over the past two years, white men have been practically discriminated against in the New York Times Best Book category. Poor guys. These things snowball. They become completely removed from what they began as. (Lincoln Michel has a good discussion of the kerfuffle here.)
I don't know that Jodi Picoult was railing against white male literary darlings as much as she was expressing disappointment. I think Jodi Picoult dared to show that she cares very much about whether or not her books will be not only reviewed but critically adored by the New York Times. Disaffection is all the rage. We are not supposed to care because accolades are not important. It is the writing that is important. It is the craft that is important. And yet, accolades are not important until they are. They matter to me. If I had written as many commercially successful books as Picoult with nary a positive mention in the NYT, I'd be pretty pissed off. When her books have been reviewed by the Times, those reviews have rarely been… kind. That said, I cannot say those reviews have been wrong. Of course, Picoult can always console herself by regularly appearing on the Times bestseller list. Financial acclaim has its own rewards that critical acclaim will never pay.
I don't know what literary fiction is but I do. I read a Tom Clancy novel and I know I am not reading great literature. I know his 527th book reveling in the glory of American military might will not leave its mark. That book will not be remembered. Not every book that is remembered is literary nor is every literary book remembered but I'm sure there is some kind of correlation between longevity and that literary quality that gets a book reviewed by The New York Times. I think Jodi Picoult is like most writers in that she wants to be remembered. She wants to feel like she writes books that matter.  I think she believes the stories she tells about middle class families and the painful dramas in their lives are as important as the books Franzen or any of the elite literati write about middle class families and the painful dramas in their lives. I do not know what makes a book important. I do know I enjoyed The Corrections more than either of the Picoult books I have read even though I have never revisited the book. I imagine it's hard to write a book that matters when you're churning out one or two six hundred page novels a year. At the same time, Picoult is laughing all the way to the bank. On a balance sheet, I'm certain a publisher would point to Picoult's books as books that matter even though in the grand scheme of things, I have to wonder why any of this matters.
Tags: jodi picoult, jonathan franzen, the new york times