HTMLGIANT / ampersand books
Anonymous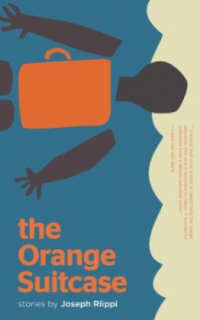 The Orange Suitcase
by Joseph Riippi
Ampersand Books, 2011
92 pages / $14.95 Buy from Ampersand Books
Rating: 7.0
Memories prop us up like skeletons. Each one exists autonomously, with its own root and biology, but put them together and you've got an emotional skeleton, something that helps shape who we are and the way we interact with the world around us. Over the course of the 34 short stories that fill The Orange Suitcase, author Joseph Riippi shines an x-ray on himself and examines a series of bone-like memories that are brief reflections on the formative experiences that make up his own skeleton.
Reviews
/
No Comments
October 11th, 2011 / 12:00 pm
Roxane Gay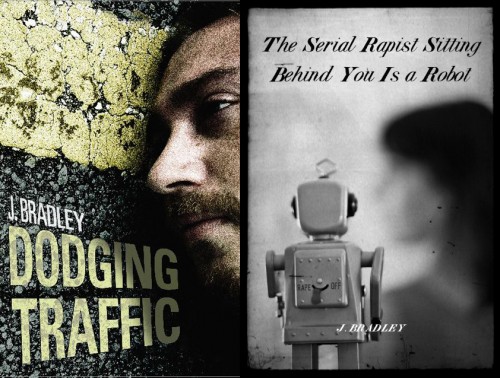 J. Bradley is a poet and fiction writer who wears many different hats. He is the author of two excellent books—Dodging Traffic (Ampersand Books 2009) and The Serial Rapist Sitting Behind You is a Robot (Safety Third Enterprises 2010), a slam master for the Orlando Poetry Slam, and the Interviews Editor for PANK. If I were to use one word to describe J. Bradley's writing, it would be sharp, like a knife. The word "edgy" is often overused when discussing writing but that term is appropriate when talking about J. Bradley's work. He is often profane and downright inappropriate and yet, his stories and poems are compelling, sometimes funny, and sometimes they'll tear your heart out of your chest. He's not writings thing like, ""I'm gonna fuck you so hard, you're gonna have Down's Syndrome," just to be outrageous. There's always a purpose to the profanity, a method to the madness. When I read Bradley's writing, I cannot help but think, "Who is this man who dares to go there?"
The Serial Rapist Sitting Behind You is a Robot is a curious little collection of words. Each story is unique but possessing Bradley's distinct voice. He makes frequent use of analogy, forever comparing one thing to another in ways that are surprising or shocking or charming but always engaging. Whether writing about a boy with chainsaws for arms or a man's wife's girlfriend or a wedding ring forged into a bullet, each of the very small stories in this chapbook are strange but controlled and cool breaths of fresh air. Bradley's wonderful stories offer the reader vivid snapshots you would not be able to see from the mind of any writer but J. Bradley. I loved his chapbook so much I thought I'd ask him a few questions about his writing, warped mind, and other literary endeavors.
I Like __ A Lot
/
70 Comments
September 9th, 2010 / 12:00 pm
Roxane Gay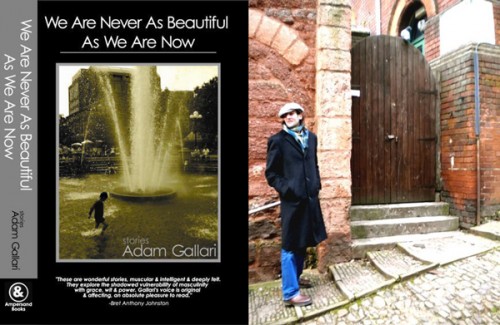 Adam Gallari is an American ex-pat currently working on a novel and pursuing a PhD at the University of Exeter. His essays and fiction have appeared in or are forthcoming from numerous outlets, including The Quarterly Conversation, Fifth Wednesday Journal, therumpus.net, TheMillions.com, anderbo.com and The MacGuffin. I recently read his muted but elegant debut short story collection, We Are Never As Beautiful We Are Now, and talked with Adam about his writing,  living and studying abroad, baseball and much much more. Meet Adam Gallari.
You're pursuing your Ph.D. in England. What compelled you to head across the Atlantic to continue your higher education? What are you studying? What's Exeter like? Have you adopted a British accent? Is the writer's life different in England?
For as long as I can remember, I've been in love with European culture and history and literature. There's so much to explore in it, and there's a great weight that informs it. I've always wanted to find a way to live either on the continent or the British Isles for a protracted period of time to be able to immerse myself in everything, and after I returned to American from Germany to get my masters I figured the first chance I had to go back there I would. A PhD seemed like the next logical step for me as far as my "career" was concerned, so I tried to combine the two and so far it's managed to work out.
As far as the PhD, I'm pursuing it in English and currently trying to narrow down my dissertation, but at the moment it's tending towards an exploration of the works of the Norwegian Novelist Per Petterson in the greater context of American work. His protagonists many to be both existentialist and realist at the same time; I'd compare it to Hemingway's Jake Barnes, but I think that ultimately that's too much of a simplification of the whole thing.
Author Spotlight
/
36 Comments
May 21st, 2010 / 3:00 pm