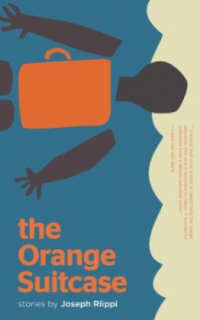 The Orange Suitcase
by Joseph Riippi
Ampersand Books, 2011
92 pages / $14.95 Buy from Ampersand Books
Rating: 7.0
Memories prop us up like skeletons. Each one exists autonomously, with its own root and biology, but put them together and you've got an emotional skeleton, something that helps shape who we are and the way we interact with the world around us. Over the course of the 34 short stories that fill The Orange Suitcase, author Joseph Riippi shines an x-ray on himself and examines a series of bone-like memories that are brief reflections on the formative experiences that make up his own skeleton.