Canadian Lit
"Poets are the physicians of the soul."—Irving Layton, Canadian Nobel nominee for literature.
"She wouldn't react that way to rape—you bet your life she wouldn't. Along with the rest of her sex she'd lie back and enjoy it"—Irving Layton in private correspondence. Wild Gooseberries: The Selected Letters of Irving Layton (Toronto: Macmillan, 1989), 53.
***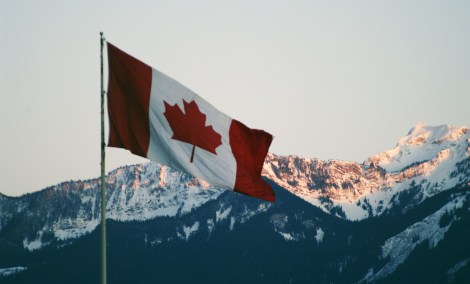 Canadian Lit likes to think it's known for being boring, or multicultural, or for surviving in the wilderness. It is hardly known at all, besides by a certain charming Scandinavian institute for Canadian Studies, and those non-Canucks who do know it exists prefer not to think about it. We have heard dull battle cries from other bookish people: "Can Lit isn't literature"; "Or you could read an actual book" & "Don't waste your time with that shit". The Stephen Leacocks, Michael Ondaatjes, Margaret Atwoods, Alice Munros, Anne Carsons, Robertston Davies and Irving Laytons be damned; there's nothing particularly Canadian about them, they just live north of the 49th. I don't care to address those suckers of canonization's long, evil phallus. "Tell us what to read!" they say. "Tell us what set of pseudo-conflicting opinions to harbor," they murmur through their facile, troubled dreams of greatness. This letter is also not to the children of Canlit, those 'iconoclasts' who treat famous poets like demigods, and who worship in a side-chapel of the same institution of thinly-veiled brain-death. Keep your precious feelings, everybody, but leave discussions of taste to snobs who read.