Chesticles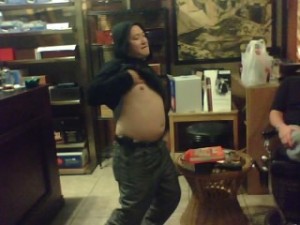 This is my friend Wen.  He owns a print business.  He makes some sweet shirts.  I tricked Wen and took this picture of his boob.
This is not juvenile.  This is fun.
Uncategorized /
11 Comments
December 12th, 2008 / 3:36 pm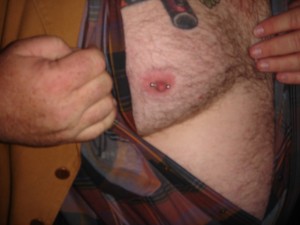 Sweet female cleavage i do not have today.  My source fell through.  What I do have are some awesome homoerotic chesticles.  I helped him pick out the nipple rings.  His nipples are sensitive and wet.
I do not know what is wrong with me.
Uncategorized /
7 Comments
December 5th, 2008 / 12:18 pm
Hello Ladies!  It is Chesticles Friday!
Men are being objectified as requested.  This has nothing to do with Indie Lit.
One guy has a band, one guy has a motorcycle.
One guy gets laid, one guy doesn't.
Both of these knuckleheads are my real life friends.  My death is imminent if they discover I am exploiting their smooth bellies.  I guess that's how exploitation works though.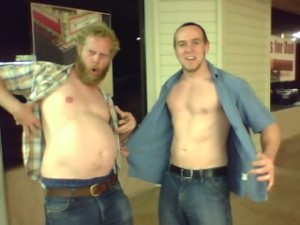 Uncategorized /
14 Comments
November 21st, 2008 / 4:27 pm