Jereme Dean
hello. i guess i am gena mohwish. both sam and jereme wanted me to write about my experience and post my pictures on htmlgiant, so here i am. it feels a little frightening to be writing here. my body just shook a little. okay.
**Pictures after the jump!**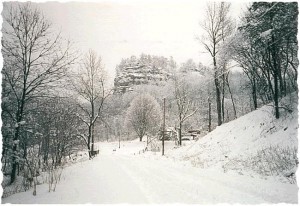 9 new winter themed additions have been added to the Willows Wept Review. I am not usually a fan of themes. To me themed writing feels contrived and meaningless kind of like a forced shit after eating too much cheese.
I read all the posted pieces . Nothing felt contrived. Everything was vibrant.
Specifically this piece by Brandi Wells:
I'm ending the post on a high note. There is no where else to go from here.
Uncategorized /
8 Comments
February 5th, 2009 / 2:29 pm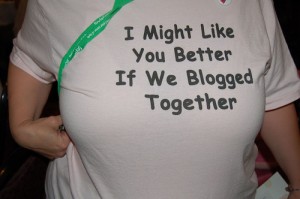 let's be breast friends forever.
Uncategorized /
23 Comments
January 9th, 2009 / 6:03 pm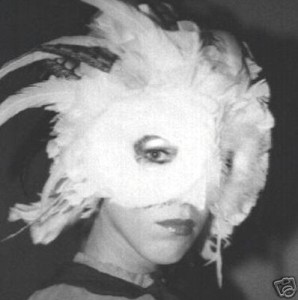 The "Story of O" is a French erotic novel written by Anne Desclos (originally under a pen name). Desclos wrote "O" as a series of letters to Jean Paulhan, her lover and eventual publisher, in response to Paulhan's claim that a woman could never write like the Marquis de Sade.
Many terms used in contemporary BDSM are attributed to Desclos's novel. It is a story of female submission, torture, sexuality, objectification and (ultimately) of love. The character O is whipped, chained, branded, beaten, pierced, dominated and fucked. Basically O is a submissive good girl who allows all of these somewhat horrific events to occur by granting her masters verbal permission to perform the acts.
The ending is beautiful and will upset some.
The story is fiction and should be treated thusly by those who find the novel misogynistic or disagree with the submissive nature of the heroine. The book was written by a woman, not a man, as an act of love.
Who are we to cast objections over love between two lovers.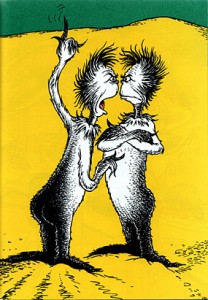 EXT. DAY – A VERDANT PASTURE
A group of three men squat naked on a hill, each quietly contemplating life while shitting.  A spring cloud approaches from the east.
MAN 1
(jumps up excitedly)
I have created something beautiful!  Look at my shit turd!  Gaze upon its fullness!  Take note of its deep color!  Oh how special my turd is!
MAN 2
(pointing at his excrement)
Yes, I have created also!  My beautiful jagged turd how I appreciate you!  You are unique and different!  A turd not of this world.
MAN 3
(acting disinterested)
I too have created.  My turd is small and compact.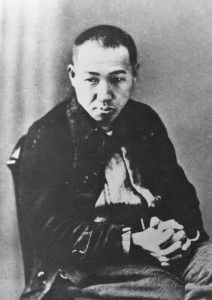 Miyazawa Kenji began existence in 1896 and stopped existing in 1933.  He wrote chldren's stories and poetry.  I am not going to elaborate why I like him or why I think you should read him.
This is a favorite poem from Miyazawa:
Strong in the Wind

Strong in the rain
Strong in the wind
Strong against the summer heat and snow
He is healthy and robust
Unselfish
He never loses his temper
Nor the quiet smile on his lips
He eats four go of unpolished rice
Miso and a few vegetables a day
He does not consider himself
In whatever occurs…his understanding
Comes from observation and experience
And he never loses sight of things
He lives in a little thatched-roof hut
In a field in the shadows of a pine tree grove
If there is a sick child in the east
He goes there to nurse the child
If there's a tired mother in the west
He goes to her and carries her sheaves
If someone is near death in the south
He goes and says, "Don't be afraid"
If there's strife and lawsuits in the north
He demands that the people put an end to their pettiness
He weeps at the time of drought
He plods about at a loss during the cold summer
Everyone calls him "Blockhead"
No one sings his praises
Or takes him to heart…

That is the sort of person
I want to be