debra di blasi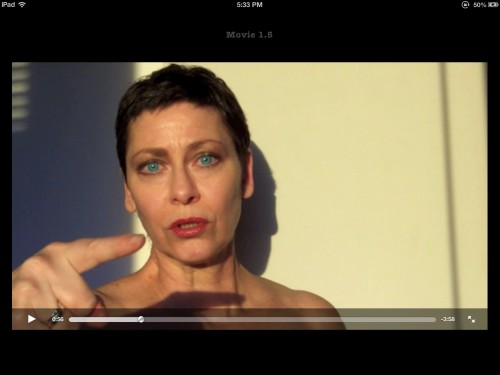 Debra Di Blasi's summer reading recommendations:
***
The Bonobo and the Atheist: In Search of Humanism Among the Primates, by Frans De Waal (Norton, 2013)
The most recent book by hands-on primatologist de Waal once again successfully argues that the study of primatology is not how apes behave like humans, but how humans behave like apes.
Regenesis: How Synthetic Biology Will Reinvent Nature and Ourselves, by George Church and Ed Regis (Basic Books, 2012)
Predicts how current and future biological research will lead to transhumanism, genetic regeneration and mutation, and living products that reproduce and redesign themselves. The eugenics potential would make Adolf Hitler proud.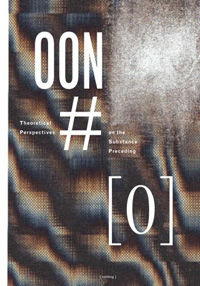 [out of nothing] #0: theoretical perspectives on the substance preceding [nothing]
Ed. [out of nothing], October 2012
144 pages / $12  Buy from Amazon or Createspace
When the opportunity presented itself to review the printed edition of [out of nothing] recently, I jumped on it quicker than anything I've jumped on since I was ten. The idea in my mind wasn't even necessarily to "review" OON but just to be able to hold the thing in my hands, first and foremost. [out of nothing] and Lies/Isle are obsessions of mine of late—the online versions, that is; these strange permutations of art and thought and science and everything intellectually captivating you could imagine organized into endless mazes of online content. If we're to believe in such a thing as collaborative arts on the internet, this, in my opinion, is the sort of thing heading up the effort.
So anyway, I immediately requested a review copy of [out of nothing] and when it reached my house I felt connected to something likely akin to movements in the art scenes of New York in the 70s and 80s or Berkeley and various Western lands in the 60s. Here was the personification of serious writing and art in the twenty-first century and here was my opportunity to consider it. To be sure, considering it is likely the greatest feat I'll here be able to accomplish. I've tried over the past few months to conceive of items to potentially submit to a publication like OON and I can't for the life of me make it happen. Perhaps it has something to do with the collaborative nature of the thing, perhaps the three editors and founders of OON are just that-fucking-savvy that they've managed to push the intellectual envelope even more, I'm not sure. All I know is, if The New Yorker was once taken (dreadfully) seriously as a hub to receive one's culture, [out of nothing] (both the print and online version) is its strange twenty-first century cousin doing bizarre rituals/experiments in the city's basement trying to reanimate the corpse of Soren Kierkegaard.
But I digress:
Considering the structure of this anthology, I'm going to move through and evaluate each piece in order with as calculated a response as I can muster. This being an anthology of the highest order, my efforts as critic of OON will be best if the responding structure of my own writing not attempt the strange collective genius inherent to that which I'm writing about. I featured the subtitle "blurbing the whole cacophony" to draw comparisons with Melissa Broder's piece "blurbing every story in the new New York Tyrant," because it's helpful to have something to riff off of this time of year, when the mind slows down and wants only to recoil into hours of sleep. O sleep.
(Furthermore, given the array of materials that exists within the 144 pages of OON, the length and style of my interpretations will vary, and where my words will surely fail to illustrate the images/texts and their substance, I'll include scanned images of pages because I'm not beyond that and I love this fucking thing too much to assume to understand it.)
Now, regarding the introduction:
IS THAT ALL THERE IS?
by Jon Wagner
Reading this, I'm reminded of something Rick Roderick says in his lecture regarding the works of thinkers like Foucault, or Habermas—and one could easily expand this to Deleuze, or even Derrida if one was so inclined—whose works can hardly be called "philosophy," in the traditional sense. He goes on to emphasize that contemporary "thinkers," must encapsulate more of society than was previously expected of philosophy, and that the greats like Foucault or Nietzsche must be acknowledged as something else to be understood. Not only can Wagner's introduction not be called an "introduction," in the strict understanding of the word, but it belongs alongside the works of those aforementioned thinkers as something transcending mere criticism, philosophy, history, geneology, ontology; the list goes on. What's given here is first a consideration of the idea of [nothing],' and what the bracketing of the word/idea itself might mean, then an introduction to the proceeding texts is given and it's briefly explained that commentary will be provided by a handful of "Jabberwocks," along the way—"Benjamin, Baudrillard, Derrida, and Kierkegaard. This is something I've not seen done, like, ever, and in addition to creating this extremely fun intertextual environment while reading, it brings to mind all kinds of questions about the apocryphal, marginalia in general, and ghosts. My own thoughts here channel and mimic Deleuze, Pasolini, and Miss Peggy Lee within a restricted economy of expression that bleeds a general excess in the very effort of constriction." I.E. OON does not seek to be a mere anthology, nor even a mere physical book, and will go so far as to resurrect the dead in texts to bury its collective mind in the concepts of nothingness as deeply as possible. This is unlike anything dubbing itself an anthology that I've yet experienced, and onward we must go.
PRE-WAR
Nicholas Grider
I've wondered a great deal lately about the idea of a text somehow avoiding the idea of a start and finish entirely, and bridging the gap towards something more diffuse. One thinks of Joyce in this regard and Finnegan's Wake, or perhaps something more contemporary like Lost Highway, but even still these things do have a beginning as far as location is concerned (the "first" page, the "opening" of the film). I'd feel safe in positing that Grider's piece comes close to achieving this rather timeless sensation. Although the writing only runs across three pages, the blend here of Walter Benjamin's and Jean Baudrillard's insights with the author's own do lend an eerie, spectral air to the thing and that tied with the fractured indentation of Grider's lines tempted me to read the thing out of order, forwards and backwards; as many ways as I could considering its brevity. I won't begin to argue that we're a great deal closer to printed texts that could actually be called diffuse in this regard, but this first in the anthology does seem to chip away at this idea. I'll include here the interplay between Grider and Baudrillard, without question my favorite moment in the piece.
"or you have better things to do, you are a background character who laughs a little too long at the funeral parlor with 2.5 walls, you can do a lot of things with flashcuts these days, jackknifing, binge drinking, shoplifting, heavy breathing. {}
{Indeed, you can, when the reified even it so much so that a single marker can indicate an
entire conceptual package: an action, a life, an historical trajectory. JB}"