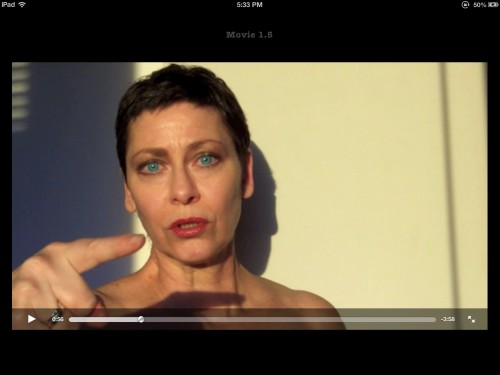 Debra Di Blasi's summer reading recommendations:
***
The Bonobo and the Atheist: In Search of Humanism Among the Primates, by Frans De Waal (Norton, 2013)
The most recent book by hands-on primatologist de Waal once again successfully argues that the study of primatology is not how apes behave like humans, but how humans behave like apes.
Regenesis: How Synthetic Biology Will Reinvent Nature and Ourselves, by George Church and Ed Regis (Basic Books, 2012)
Predicts how current and future biological research will lead to transhumanism, genetic regeneration and mutation, and living products that reproduce and redesign themselves. The eugenics potential would make Adolf Hitler proud.
How to Create a Mind: The Secret of Human Thought Revealed, by Ray Kurzweil (Viking, 2012)
Kurzweil, notable futurist and now director of engineering at Google, summarizes, theorizes and perhaps proselytizes on current, planned and hypothetical research and development of the human brain and artificial intelligence. Our IQs have increased over the years, but we're still assholes.
Higgs Discover: The Power of Empty Space, by Lisa Randall (The Bodley Head, 2012)
Speaking of brains — and beauty… Randall is a theoretical physicist and Harvard professor.  This is her most recent book (you should also read, Warped Passages: Unraveling the Mysteries of the Universe's Hidden Dimensions) about the history and discovery of the Higgs boson particle (thanks to the Large Hadron Collider) and what that discovery may/can mean to our concept of the universe.

Love After War: Contemporary Fiction from Viet Nam, edited by Wayne Karlin and Ho Anh Thai (Curbstone Books, 2003)
I intend to read this hefty tome (650 pages) before traveling to Viet Nam later in 2013.  The stories exploring the loss of/need for/idea of love will be a welcome respite from the dull and dreary virus of literary cynicism and literary homocide in the US.
***
Debra Di Blasi is founder of the multimedia company Jaded Ibis Productions and its imprint Jaded Ibis Press. She is the author of six books, including two forthcoming multimedia, interactive books for the iPad, Gorgeous Transparency, and Skin of the Sun: An Erasure; and a nonfiction work-in-progress, Stuck in the Crosswalk: Moving Literature into a Braver Newer World.
Tags: debra di blasi, reading list, summer reads