donate $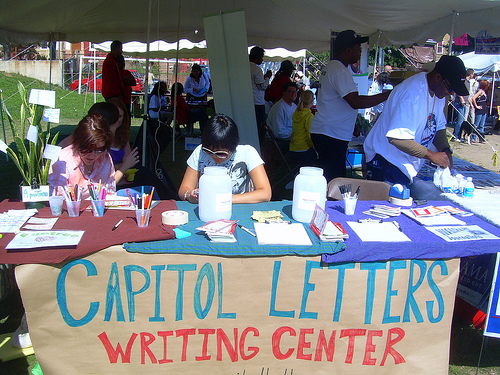 A friend of mine, the talented Mike Scalise, is working on this new project in DC to open a creative writing center for high school students. The project is called Capitol Letters; here is the program's mission statement:
Capitol Letters Writing Center believes that within every student lives a brilliant writer. We support and challenge those writers through workshops, tutoring, and student publications that complement the classroom goals of educators in a safe and creative environment.
Based on what he has told me, Capitol Letters is working towards establishing for DC school children an extracurricular community similar to what is going on in 826. I think in DC especially, given the state of the school system there (according to what I've read, anyhow), such a community can make a big difference.
This post is to say, hey, these people are asking for donations. I dropped $5 off to them. If you're interested in donating, head on over to Mike's page and do a quick paypal transfer.
Just another way to get involved.