el greed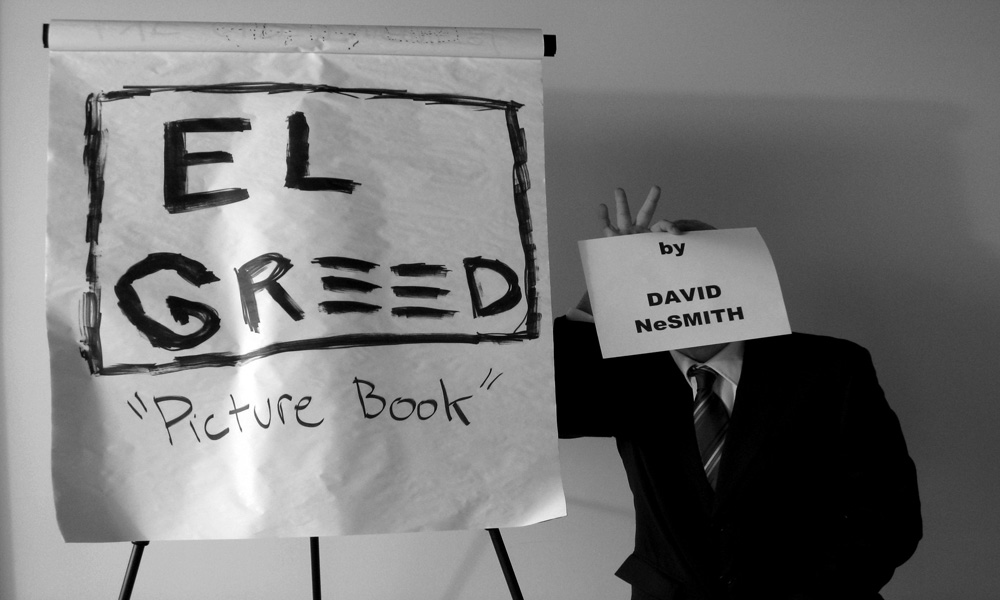 David NeSmith has epublished a new haiku thing, from his El Greed comics. He's taking comics and haiku off the page. He's putting wardrobes on the page. I don't know, you figure it out.
It's been up for a bit, but Maureen Thorson's review of Tan Lin's Seven Controlled Vocabularies and Obituary 2004. The Joy of Cooking (Airport Novel Musical Poem Painting Film Photo Hallucination Landscape) is so good that I read it and immediately bought the book. Now the book has arrived, and I'm trying to like it as much as I like the review. It's ambitious in its extratextuality. Its beautiful in its conception. But its wtf in its words. I don't know, you figure it out.
Gee whiz, here's an exhaustingive Bookslut interview with Dorothea Lasky.
Karen Lillis on working at St. Marks Bookshop.
Don't forget: Telephone Journal giveaway ends tomorrow. Leave a comment, win a book.