essential numbers
Ready to want to buy a book?
Read the poem on the back of Gordon Massman's The Essential Numbers: 1991-2008, just out from Tarpaulin Sky Press: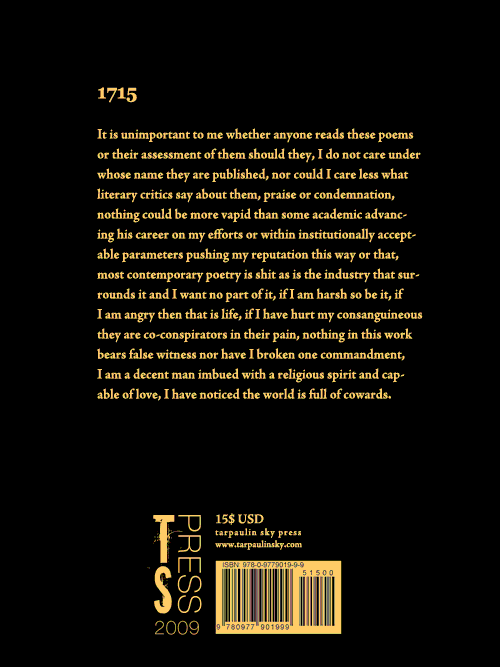 Yeah.
I've been reading this for a couple weeks now, a few poems at a time, because it is so brutally right there and fucked and ready to fuck your head, it needs the slow imbibe, the good one. Where so much 'poetry' can be yadda, these are words saying something hard and loud, and meaning it.
Sampled from 18 years of Massman's writing, poems all numbered for titles, all to the teeth.
I.e. here is the first full sentence of 1262:
Dear God: thank you for the physical beauty in the world, etc.
and get fucked.