HTMLGIANT / Blake Butler
Blake Butler
Saturday, February 4th at 2 PM at the Granoff Center at Brown University
All are welcome to join us for a celebration of the life of Mark Baumer
Please come out, we'd love to see you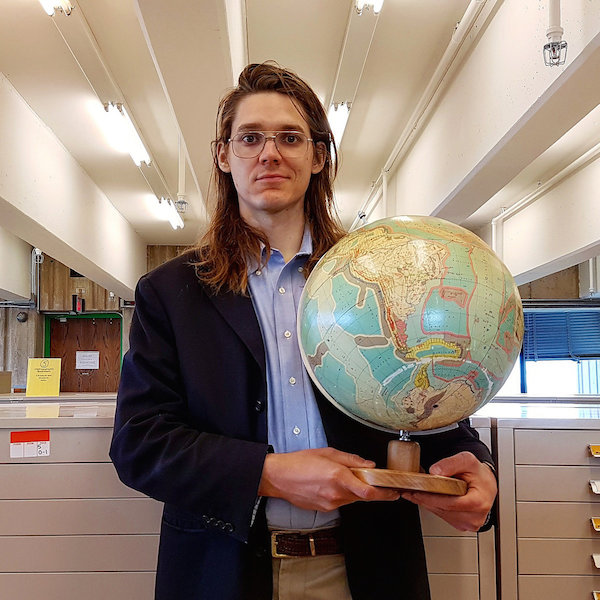 Here's a profile from the New Yorker on Mark and the tragic end to his beautiful life
Massive People
/
No Comments
January 27th, 2017 / 1:09 pm
Blake Butler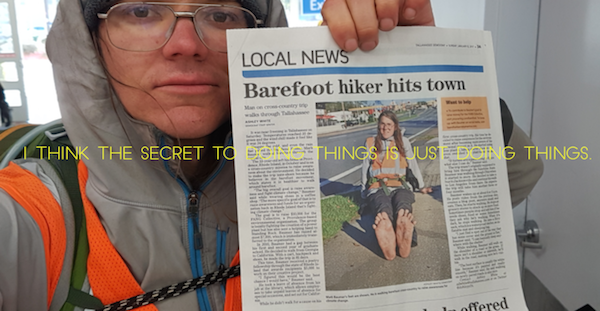 RIP Mark Baumer. We will miss you, dear friend.
Massive People
/
2 Comments
January 24th, 2017 / 11:41 am
Blake Butler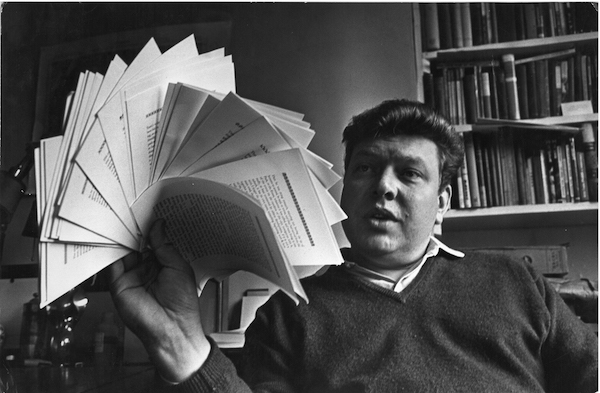 I'm not sure you could come up with a better name for an experimental writer than B.S. Johnson: it sounds like someone both regal and a joke, which for the English writer of this name, who walked a strange line between outsider artist and one at the cusp of avant-garde, it could hardly be more fitting. B.S. Johnson was decades ahead of his own time, both in the fuck-all way he approached the act of narrative, and the very outline of his life. His was a career that would not begin to find its traction until long after his death, and for my money, still not to the level he deserves.
From the beginning, it was clear that Johnson wanted little to do with the bullshit tropes of how a book is known to work. Raised by a working class family and spending his early years working as a bank clerk, he eventually taught himself Latin and left the workforce for college, then began writing as an assault on what he critically referred to as the "neo-Dickensian" output of those who would become his literary peers. READ MORE >
Random
/
No Comments
December 28th, 2016 / 12:10 pm
Blake Butler
THERE'S A PHOTOGRAPH, long lost, I used often to describe, to illustrate something essential in myself. I was five and visiting Disney World. I wanted to have my picture taken with Goofy, but I was shy. Also, not understanding the lack of peripheral vision in the mask, I didn't get that I hadn't gotten his attention. And so what evidence there was – or perhaps still is, somewhere – of this encounter: a photo of that character with some other kid (his parents taking theirs as intended), & me, a few feet away, little boy of coy resigned posture, photobombing my own commemorative image.
Much has been decried or even celebrated of selfie culture and its underlying impulses, the 'for whoms' and 'whys' of the choice we make in documenting ourselves in our moment. To add to such navel-gazing would no doubt extend the rabbit hole that much further, so I won't. Instead of that, I'll rather turn my attention to the specific (tho no doubt no less narcissistic) act of mapping a series of images I've selected as an index and gloss to a life lived thus far. In this case, the notion of experience wraithlike & lingering, a golem of the self that trails behind, that reminds, that effaces. Dark scribble over the reflection that shows up each day in the glass.
.. which is not to say that there isn't a fondness for the weight one willingly drags when one looks back. Most of the stories I've chosen ever to share socially have detailed some humiliation, some misstep or another – and there's been some satisfaction in that. As to why I'd share my shame & regret with a raconteur's fervor – beyond the obvious: dropping ballast, distancing the incident thru an act of telling that reveals to the listener an unassailable ownership and helps as such to render in the speaker an imperviousness to the kind of criticisms he'd encounter in the company of others, behind his back, or echoing & imagined inside his own head — well, let's presume a joy of morbid reverie. But also in the same manner in which we may advertise our sadnesses in tweets or choose to include in a published book an image of our face streaked with tears, it's in our sharing what's unflattering that we build the greater bridge to sistren & brethren alike, a brick flung into the temple of warts-and-all humanity, for better or for worse, in the epic forge of what forgets us.
: : : : :
READ MORE >
Author Spotlight
/
No Comments
December 21st, 2016 / 12:25 pm
Blake Butler
Last night, Nicolette and I were getting ready to see Joy Williams at the Folger-Shakespeare Library in D.C. We made and ate dinner, then Nicolette made a Twitter. I was so happy. I love it when people make Twitters. She chose her profile picture and header picture, then asked what her first tweet should be.
I suspect that everyone who has wholly dismissed Twitter has done so only after creating a profile and, after much inner turmoil, was unable to conquer the bleak anxiety of The First Tweet. Does a person just tweet a variation of the seemingly inevitable 'first tweet' tweet? Does s/he ignore the obvious and awkwardly, just, what? Start? Interested in how other people handled it, we found a website that let us type in the usernames of various writers, and see their first tweets. It was really entertaining, so we compiled a "Best Of" list containing some of your favorite author's first tweets.
Enjoy!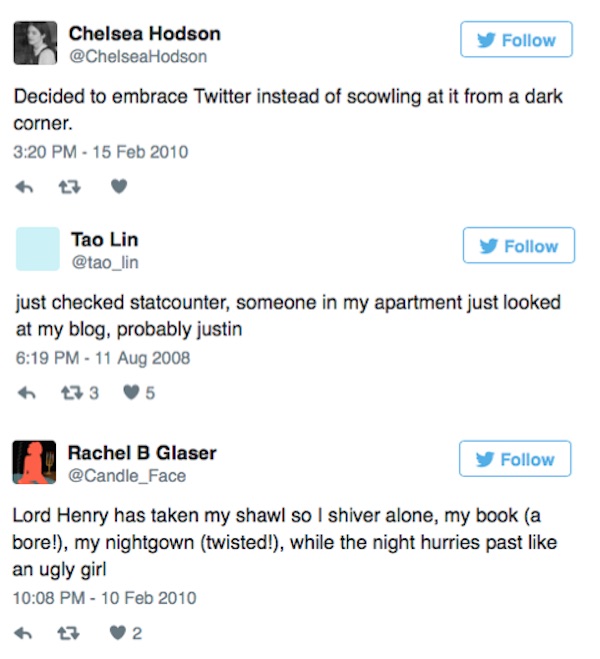 READ MORE >
Random
/
2 Comments
December 20th, 2016 / 12:39 pm
Blake Butler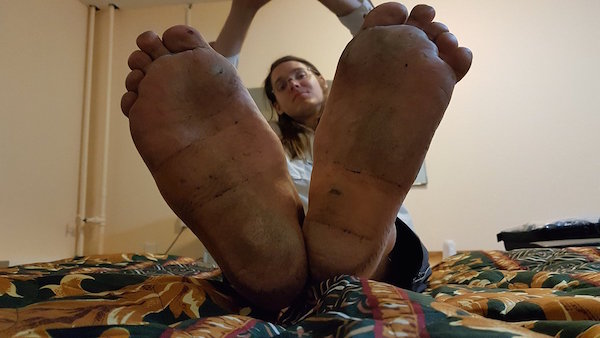 It is 19 days after the election. I go to the gym. I run on a treadmill. There are 26 screens. As I gaze into them, I enter podcasts where Americans speak about how they want to be seen. My body propels itself forward in place. I stare at a yellow wall, practicing Zazen. I want reality to fall away so that my listening and movement are symbiotic. In spite of this, I experience a cavernous feeling. It is a feeling like an architectural rendering where the edge of a building blurs into the sky.
On three of the 26 screens, CNN reports that the President-elect may terminate the agreement between the United States and Cuba. This possibility was announced in a tweet.
My body, running in place, accumulates miles.
Before and after the election, Mark Baumer is walking. Mark Baumer is crossing America with his bare feet. In a Snapchat message to Mark, I type: Do you have shoes with you, and if so, what kind are they? Slip ons called fit kicks, he says. I only put them on when I go into stores.
This is not the first time Mark has walked across the country. He did so six years ago, but not without shoes. Walking is part of Mark's writing practice. Have you ever seen someone write with their feet?
As he walks, Mark nonviolently protests. "My goal […] is to stop the earth from dying because of climate change," he writes. "I'm sure a lot of people don't think I can make it across America barefoot and probably even more doubt I will be able to defeat climate change with this journey, but something deep inside of me is telling me to do this so I will do my best to listen to this voice inside of me and ignore all the voices outside of me who don't believe in me."
In a time of black mirrors, cavernous feelings, and running in place, Mark's project strikes me as both very funny and dire in its seriousness—a source of light in the dark. If anyone can perform the super-heroic act of stopping climate change without shoes, it's Mark. READ MORE >
Author Spotlight
/
1 Comment
December 6th, 2016 / 1:12 pm
Blake Butler
—
What's the most exciting thing you've read so far this year?
Blake Butler
—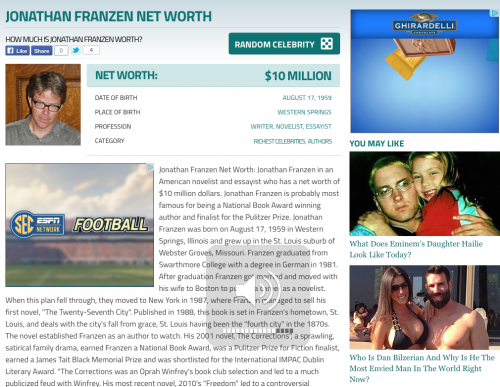 10 mil, bro? The ceiling of a 'serious author"s potential net worth is 10 mil, it seems. Do kids investing their monies into grad school to learn to type good know about that? I imagine guy owns a lot of Abercrombie and Fitch stock. Does Abercrombie sell stock? Maybe Baby Gap. I don't know. What do you guys think Franzen's biggest asset may be? Where would you, a serious author, invest all that money to grow it into enough money to end up even higher in the ranks on celebrity worth dot com?
I just now realized the volume indicator on my computer appears embedded into the screenshot. Was I turning up or turning down?
It's Friday, fuck books, listen to Discordance Axis.
Blake Butler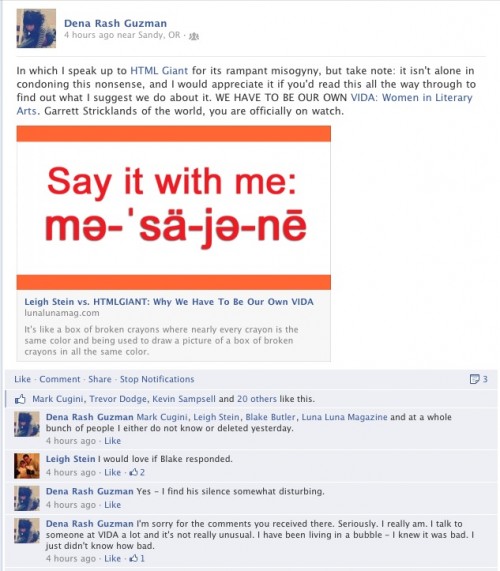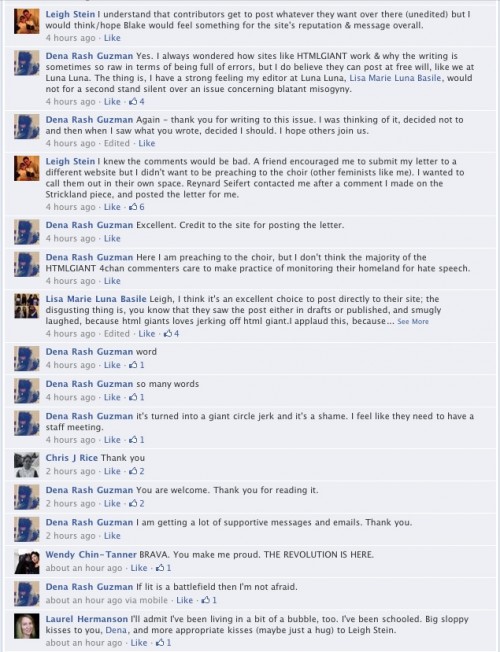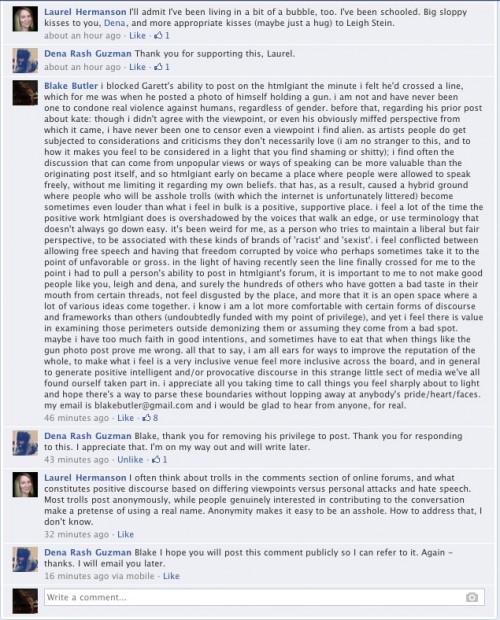 Please feel free to discuss below. Please act like a person.
Behind the Scenes
/
116 Comments
December 15th, 2013 / 4:45 pm