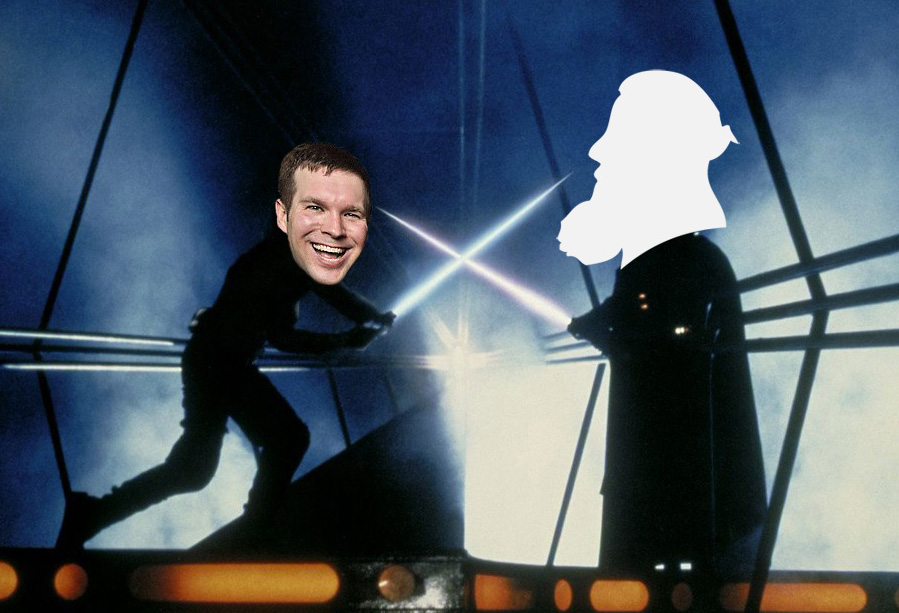 Adam: Last weekend, playing a stray note on my recorder summoned a cyclone that whirled me away to the swamps of Tallahassee. There I impinged on Christopher Higgs and his wife, who lodged me in their spacious Rococo flat (refurbished from a gator-packing warehouse). Over dinner, Chris and I had numerous opportunities to discuss—and to disagree about—the nature of experimental fiction…
A D JAMESON [leaning back from his seventh helping of tiramisu]: At the risk of spoiling such a fine meal, perhaps you and I can finally figure out why we've butted been butting heads regarding the nature of experimental fiction.
CHRISTOPHER HIGGS: OK.
ADJ: Let's start by each defining what we think experimental fiction is!
Continue reading "The Higgs-Jameson Experimental Fiction Debate, part 1"