indie publisher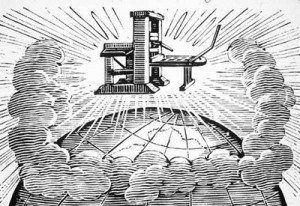 Dan Wickett of Dzanc Books and the EWN once again rips shit up with a nice new epanel discussion on independent publishing, with a Q&A among publishers from several indies, including Underland Press, Ellipsis Press, Keyhole Books, Tyrant Press, Hobart Short Flight Long Drive, Rose Metal Press and Hotel St. George Press. They discuss all matters of what running a small press entails, from searching through submissions to marketing the books to sales and promo, just about everything you could want to know.
A great, great interview, and a fascinating read, esp. if you are in the market of trying to place your own book or start your own press.
As a particular favorite moment, here's Eugene Lim of Ellipsis Press on the future of Indie publishing:
I'd like to think an indie movement is going on. Twelve years ago there was an issue of The Review of Contemporary Fiction, titled "The Future of Fiction," and edited by none other than David Foster Wallace. In it, there's a hilarious and dead-on piece by Dalkey head John O'Brien, which stated among other things that the "end of literary books in commercial publishing is a historical inevitability." And so it has come to pass. The bigger houses will cease (have ceased!) to publish literary fiction. It is not profitable for them to market and produce a title that will sell to 5000 people (even if Rick Moody strong-arms a National Book Award for them). S'okay though. The old publishing joke goes, How do you make a small fortune in publishing? Answer: Start with a large one. And then you and your crony get to laugh bitterly together. But it's the wrong question. A small and lively (and one hopes resurging) group of people care about the novel as art. And with the new methods of production and distribution, it's getting easier for writers to connect with readers. The truth is there's never been any money in publishing innovative writers (at least before canonization—for those lucky few). But now what's being revealed is it doesn't matter that there isn't. This is parallel with the digital revolution in filmmaking, which Francis Ford Coppola famously predicted by saying, "One day, some little fat girl in Ohio is going to be the new Mozart and make a beautiful film with her father's camcorder and the so-called professionalism about movies will be destroyed forever." Similarly and importantly, the means of production and marketing for books have become much more affordable.
Yes. Yes. Yes.
Presses
/
Comments Off

on EWN Indie Publisher E-Panel
September 30th, 2008 / 2:38 pm