Lauren Ireland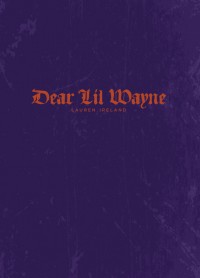 Dear Lil Wayne
by Lauren Ireland
Magic Helicopter Press, 2014
62 pages / $11.00 buy from Magic Helicopter
1. Immediately I am reminded of Joe Wenderoth's Letters to Wendy's. The cover to his book and Dear Lil Wayne even kind of look the same.
2.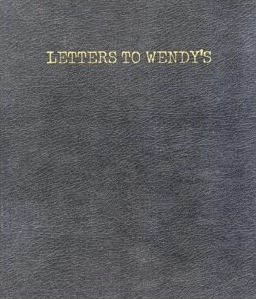 3. The dedication of the book goes to Lil Wayne, but below that another dedication/statement reads: "hip hop, you saved my life." I think this is particularly poignant. Sometimes when bands are interviewed they'll say something like, "We get letters from fans telling us that this song/album helped them through a hard time." The project of this book is proof of the kind of power music can have and I totally relate and understand, as I'm sure many other readers probably can, too.
4. The book has a type of preface in which Ireland gives us some information about Lil Wayne, primarily concerning his incarceration. This preface ends: "I sent these letters to Lil Wayne during and after his incarceration. He never wrote back." There's an almost even split of letters written while Lil Wayne was in jail and after he was released.
5. I wouldn't go so far as to say Dear Lil Wayne is a form of hero worship, but rather an incarnation of the advice, "write about your obsessions."
6. And in this writing through obsession, Ireland weaves together the comic and tragic for very memorable poems.
7. For example, "September 17 2010":
Dear Lil Wayne,
Jason and Furst say they get fear boners. Do you? Probably not. Jason says there's like a Nicaraguan death squad after his dick. Does this mean boys are just as scared as girls? All this time I was sure it was a joke when a boy liked me. In these cases, I don't get fear boners. I just feel kind of bad.
8. From the first sentence this poem is engaging. The following "Do you?" and "Does this mean boys are just as scared as girls?" maintains a move that appears throughout the book: Ireland is almost always asking Lil Wayne questions in her letters.
9. "September 21 2010" begins, "Do people think you are funny when you are actually really sad?"
10. "November 5 2010" (the day after Lil Wayne's release) begins, "Do you feel different yet?"
Comments Off

on 25 Points: Dear Lil Wayne
May 22nd, 2014 / 12:00 pm