Little House on the Prairie
More people are self publishing. Same story, different newspaper. One interesting line: "If you write a book, you are an expert," says Dr. Martin, who spent roughly $40,000 to publish and market five books, including "Are Your Teeth Killing You?" and "This Won't Hurt a Bit."
More people are self publishing. Same story, different news outlet. One interesting line: "In today's tight traditional publishing market, agents, editors, and publishers are now encouraging authors to test market their book by self-publishing."
Child prodigies are terribly interesting to me so I quite enjoyed this fantastic essay about Barbara Rogers née Follett. One interesting line: "'In a multitude of ways," Wilson Follett reported, "we become more and more convinced of the expediency of letting the typewriter be, so far as a machine can, the center and genesis of the first processes.'"
Susan Orlean has a fine bit of an essay here about loving all manner of books and the battle between reading and, well, everything else. One interesting line: "I think the only real battle is between the challenge of getting people to read and the fact that many other pastimes are easier, quicker, and more passive than reading."
Did you know there's a memoir about a woman who loved Little House on the Prairie and started adopting some of the LHOP lifestyle? The book is called The Wilder Life and will be out in April 2011. Yes, I am all over this and will be reporting back, come April 11, 2011.
In the Los Angeles Times, David Ulin writes on how we can make the most of both books and e-books. One interesting line: "Their physicality is part of their function; they are meant to be held as well as read."
The editors of the New York Times Sunday Book Review introduce why criticism matters, then give the platform over to six "accomplished" critics: Stephen Burn, Katie Roiphe, Pankaj Mishra,  Adam Kirsch, Sam Anderson, and Elif Batuman.One interesting line, from Batuman's essay, "Negative criticism is particularly exciting, not only because of schadenfreude, but because once limitations are identified, we glimpse how to transcend them."
2010 has been recapped for our benefit and here is a megalist of "Best of 2010" lists. Happy New Year, everyone!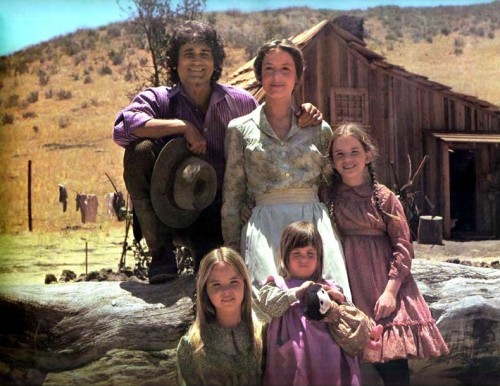 I have been thinking lately about traditional storytelling, experimental writing, narrative and anti-narratives. In a few threads here and on other sites, I've seen discussions alluding to narrative fatigue—a weariness for stories containing traditional elements like plot, exposition, linearity, etc. Experimentation is a vital thing so this is not a condemnation of experimentation but rather, a bit of appreciation for the traditional story.
My favorite story (though I enjoy all kinds of writing) is told simply and without artifice, one where I turn the page and can't wait to see what happens next, where the characters are interesting and well-developed and where I am invested emotionally. I love reading something so great that I want to find everything that person has ever written immediately.
I was reminded of my love for a good story when I read Scott McClanahan's Stories II, a collection of short stories completely stripped of any bullshit. From front to back, the author's voice was clear, charming and genuine and it was one of the most refreshing, satisfying books I've read in recent memory. As I put the book down I thought, "That's how it's done."