mexican high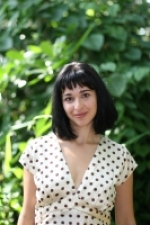 Liza Monroy's debut novel,
Mexican High
, came out last  summer (2008) from Speigel & Grau and the paperback was released a few months ago. The novel's protagonist is Mila, a high school senior who moves to Mexico City when her mother gets a job in the embassy. There's already a lot of dramatic potential in a high schooler's life, and adding in the class tensions, rampant drug use and oppulent wealth of the expensive prep school where Mila lands just makes the drama of adolescence that much more high stakes. It's a wonder there aren't a lot more novels set in high school. I interviewed Liza over email…
CL: You've said in an interview that the years you lived in Mexico City stuck with you and inspired you to write Mexican High. What do you think it is about a place or a city that often wrenches a story out of a writer?
LM: I am enormously influenced by place. As an only child with a single mom who moved around all the time, I got to spend a lot of time alone growing up in foreign countries and on weekends and holidays all Mom wanted to do was travel, so that was a huge thing for me, taking in places. READ MORE >