no tell motel
When you wake up this morning, before you start in on eating your greasy sausage, start your day by eating a poem at No Tell Motel. They feature one poet each week, one poem posted each work day.
Check out the future contributors below,  plan a year of healthy mornings.
Uncategorized /
4 Comments
January 12th, 2010 / 2:46 am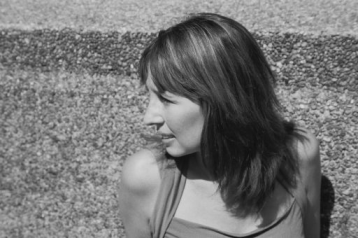 Reb Livingston is a MASSIVE person for two reasons: 1) I have a crush on her and 2) in an interview with Orange Alert in February of 08, she said, "I believe every 'serious' poet should, in some way, assist and cultivate other poets." Reb lives by that belief. She co-edits No Tell Motel, in which appear a great variety of poets; she runs No Tell Books, a micro press that follows the print on demand model; she is very active online and off when it comes to supporting the community; and she is the author of Pterodactyls Soar Again (Coconut 2006), Wanton Textiles (w/ Ravi Shankar, No Tell Books 2006), Your Ten Favorite Words (Coconut 2007), and God Damsel (forthcoming No Tell Books 2009).
A personal bit from her website:
Born and raised in Pittsburgh, Pennsylvania, she now resides in the greater Washington, D.C. area with her husband and son.  Once she worked for America Online. Although that was a long time ago.
After the break begins the email interview. All pictures are taken from her own site or from her blog. I encourage everyone to check out her blog, as there are some great posts in the archives about the starting a journal, starting a press, publishing that first book, etc (look for the 'publishing' label). Also, don't go away: there's something special at the end of this post. The something special is FREE BOOKS.