Massive People

It's been more than an honor to be a part of HTMLGIANT for the past 3+ years, and I know I'm not alone when I say the site has been a huge part of my education for the past 6+. Believe it or not, I read the whole thing. Much love and respect to the amazing writers and individuals commenting, contributing, editing, and spamming. I hope to see you around very soon.
I also took some photos in New Orleans. Instead of throwing them on facebook, I thought I'd post them here. <3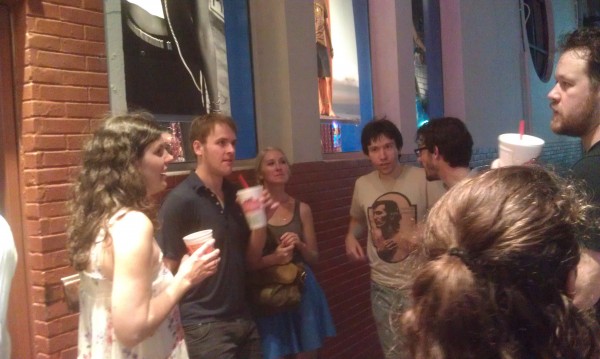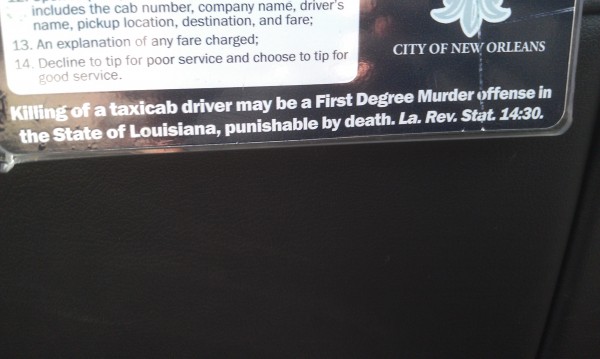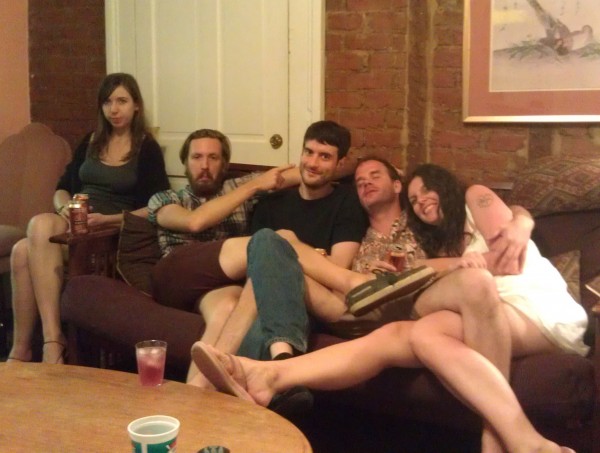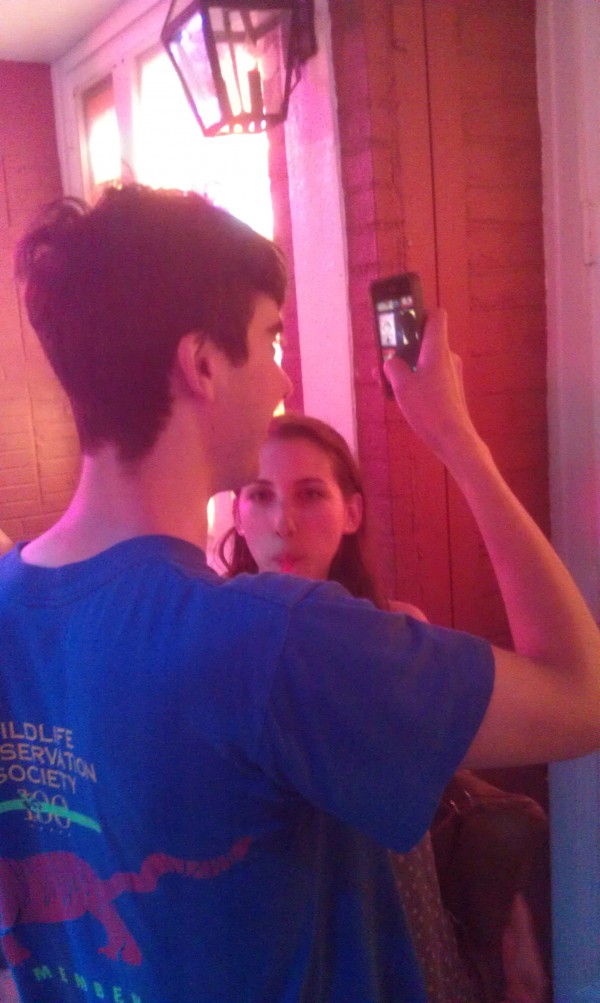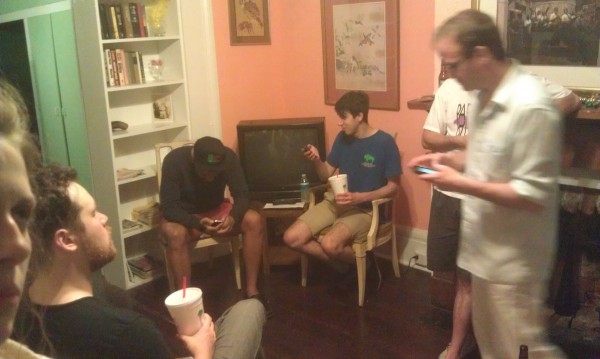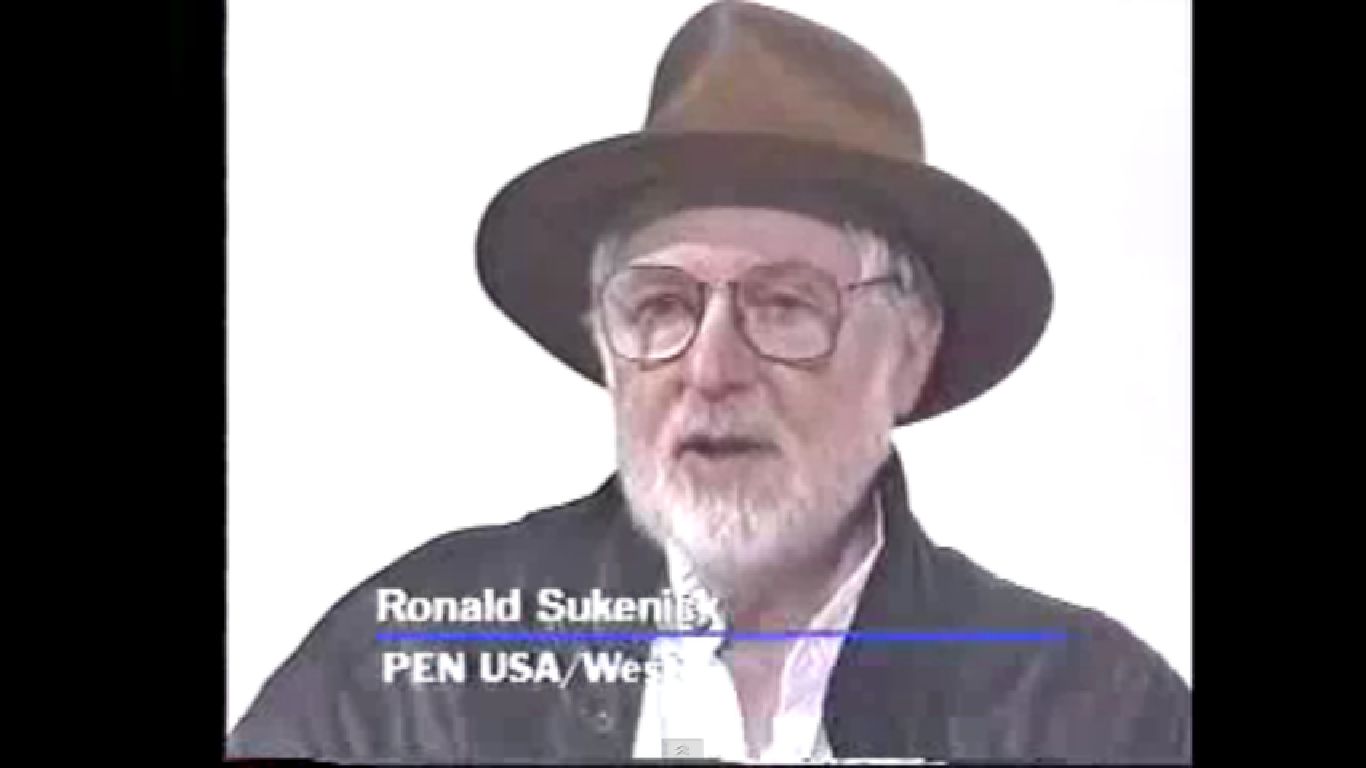 This new thing is a style that we have come to call the Bossa Nova, an elaboration of the new tradition. Needless to say the Bossa Nova has no plot, no story, no character, no chronological sequence, no verisimilitude, no imitation, no allegory, no symbolism, no subject matter, no "meaning." It resists interpretation because it doesn't want to be interpreted, but is very easy to understand once you forget about analyzing it. The Bossa Nova is nonrepresentational — it represents itself. Its main qualities are abstraction, improvisation, and opacity. (pg. 211)

— Ronald Sukenick, In Form: Digressions on the Act of Fiction (Southern Illinois University Press, 1985)
***
I've had this power quote in draft mode for a long time. Since the end is nigh, I thought I'd go ahead and post it.
Also, I wanted to say thank you to Blake for bringing me on board — I began writing for HTMLGIANT on July 16th, 2009 — and to the other contributors for their consistently engaging work. This site has meant a lot to me. It opened many doors, introduced me to many new writers and new ways of thinking about writing and publishing. I greatly appreciate the opportunity to have been a part of this community.
Thinking about how literary historians of the future will write about this place and its people, I smile. While it did get ugly around here from time to time, I think Giant succeeded more often than it failed.
If you haven't read it yet, Peter Tieryas Liu wrote a thoughtful piece about us at ENTROPY where he says, "There were many orbits and star systems within HTMLGiant. When people made comments like, HTMLGiant this and HTMLGiant that, I wondered, which HTMLGiant?"
For me, that nails it. We were never one thing. We were a spot where a bunch of different book-passionate voices came together to clash and splash and share ideas.
This place will be missed.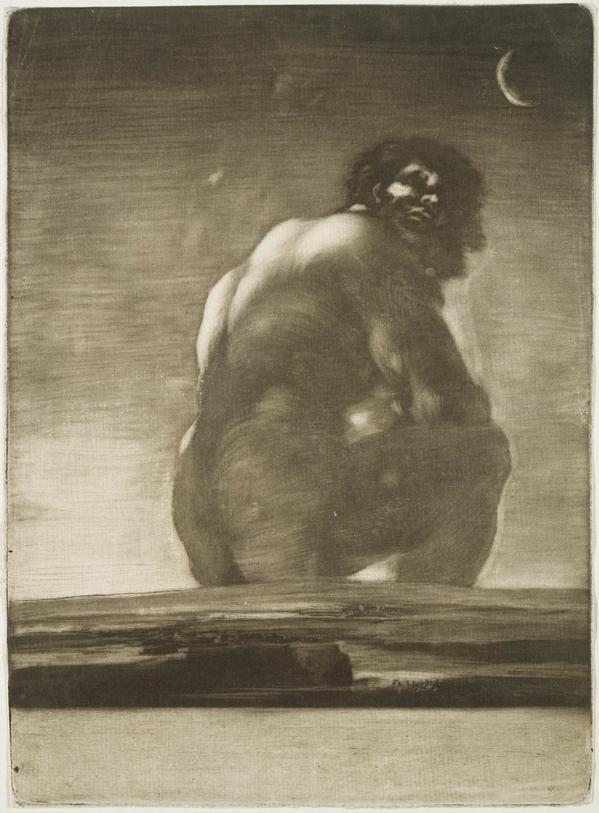 Hi everyone, I'm Impossible Mike, and while it seems like most people aren't aware of it or simply ignore it (which, given the circumstances, I'm more than OK with), I've been a regular HTMLGiant contributor for a little over 4 years.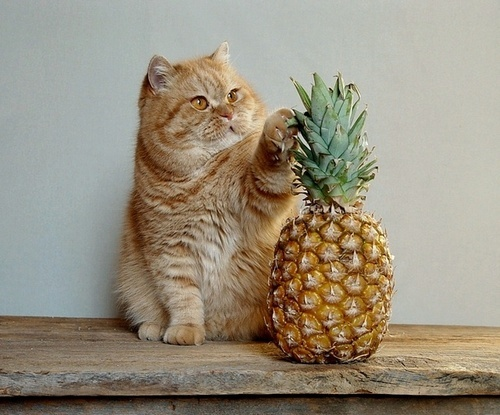 I deleted my Facebook account on the night of my 27th birthday (I'm five months past 28 at this point) and it was the greatest decision I've ever made, but since I still have friends who are on Facebook I occasionally get sent screenshots of stuff that happens there. Tonight a screenshot was shared of I think (though I'm not sure b/c the screenshot is cut off?) Paul Cunningham writing about why HTMLGiant was actually great (since, as I've also been told, there are hordes of people talking about how glad they are to see HTMLGiant disappear), and in the comments Sarah Rose Etter (who I totally love and haven't talked to in like 2 years because I think she deleted her twitter around the same time I deleted my facebook) bemoaned my absence on Facebook. Well Hi Sarah! I'm still not getting back on facebook, but I thought I'd write a naval-gazing journey through my REAL LIFE experiences that were mediated by HTMLGiant since as we've all seen, nobody cares about literature but everyone cares about Alt Lit, so I assume that means that people will care about me talking about myself! I'm also probably not going to edit anything but may or may not delete this post before the whole site ends on October 24th!!!!
So, let's go far back in time to a ~~~~~dark and spooky place~~~~~~~ called 2010.
In 2010 I was drinking too much whiskey in DeKalb, Illinois. I had finished my BFA in photography in 2009 and was sticking around, working at the university I had attended as a HUSKIE PRINTS COORDINATOR, which was a job I got from my best friend/roommate/bandmate which consisted of me supervising student staff, raiding the library for examples of French poetry & literature in translation, printing zines & chapbooks on the University's dime & drinking excessive amounts of iced coffee. When I was not at work I was manically posting on Facebook, doing Yoga and riding a bicycle I had rented from the Uni as often as possible, and writing ferociously. I hadn't had sex in two years, but I mostly didn't care because my life was inexpensive, occasionally satisfying, and mostly fun.
Blake had initially contacted me asking if I wanted to write a guest post about the French horror movie Martyrs because I thought (and still think) it's fucking great, and he didn't like it, but since he had formerly enjoyed my now-very-defunct film website (http://esotikafilm.com) he was interested in my opinion. I still haven't written that post! Wow!
Around the same time I had been chatting with Tim Jones-Yelvington (whom I think I encountered via Dennis Cooper's blog) online, and he invited me to do a reading at the series he ran with Megan Milks in Chicago. I was thrilled! I had never done a reading outside of DeKalb, but I had been in theater in high school and played in about 45 various bands in DeKalb so I was way into the idea. Around the same time, I had entered the scary world of "trying to get my work published in lit journals" because I still suffered the illusion that that had any importance whatsoever! I was trying to figure out "how to be a writer" without attending an MFA program because MFA Programs are fucking stupid!
Now let me qualify: While I still run an Online Lit Journal, I still don't think getting published in lit journals has any sort of careerist importance whatsoever, especially because if you are not an academic or you don't live in New York City you can't be a careerist writer anyway! However, I think it can be important for other reasons! Like community! Community used to mean that you had an opportunity to interact with other people with similar interests and you could hang out with them and help each other with various things, whether interpersonal or art based! Now community seems to just mean "free advertising" or "something to navigate in order to further my career." Boy, things have changed!
It turns out, and because I'm an idiot I hadn't realized this, that the first journal that ever accepted my work for publication, Artifice Magazine, was based in Chicago! Tadd & Rebekah, who ran the journal at the time, are totally awesome people. They came to my reading in Chicago because they lived in Chicago! I met them and they were awesome. They invited me to go on a reading tour to the East Coast and I was ecstatic. "Boy!," I thought, somewhat naively, "all of my friends in DeKalb have gone on tour with their bands, but I've never heard of a reading tour! This is so cool!"
I had started posting somewhat regularly at this point. Jackie Wang was invited to become a contributor at the same time I had, and she seemed awesome to me! (Flashing into the future: I saw Jackie in LA two days ago! It was great to see her! I see her about once or twice a year at this point, and I wish I saw her more) I was excited that I had what seemed like a very important place to post my thoughts on literature in public! Plus it seemed like everybody on the sight ended up getting a book deal, so that was cool! (Note: I have never gotten a "book deal." To be fair I've never really tried because I'm not really a novelist, nor do I write anything that anybody cares about in the slightest)
Going on tour was cool because sometimes when I went to places I had a way to introduce myself because I was an HTMLGiant contributor! I met Adam Robinson and I didn't think he liked me but I didn't really care because I was having so much fun! (Later I would hang out with Adam Robinson more at a couple AWPs, and I think he is a swell dude to hang out with).
I came back from tour totally thrilled about independent literature and totally thrilled about meeting new people. I had no idea what was in store!
Stay tuned for our next installment of CHRONOLOGY…. 2011!
But before we get there, here are my favorite posts I made in 2010:
if some thing black: On Alix & Jacques Roubaud
SILENCE STILL = DEATH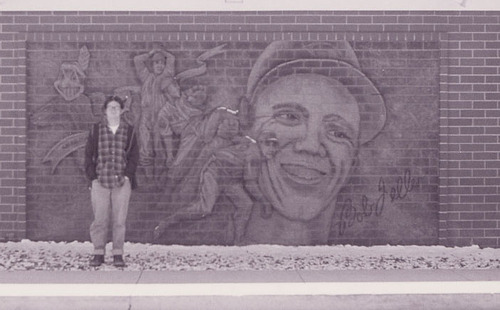 (Pictured is the author at the Bob Feller Museum in Van Meter, Iowa, back when he was younger and thinner.)
Like many of you, I still have friends in Iowa. And like many of you, I miss them very much. I'm only human. Like many of you.
My Iowa friend Eli likes to go to estate sales. He likes to buy old furniture. Most of all, he likes things that are old and made out of wood and have drawers. He often buys the things that are old and made out of wood and have drawers without first opening the drawers to see what is in them. He's only human. Like many of you.
Recently he bought a bureau. In the bureau he found some notebooks. Eli doesn't like notebooks.
Or, actually, Eli likes notebooks okay. But Eli likes things that are old and made out of wood and have drawers. And Eli knows that most of all, I like notebooks. And Eli likes me. So Eli sent me some notebooks.
Cool poem-video of "High-Fives" by Ben Mirov from his poetry collection Hider Roser, (Octopus Books). The video was directed and produced by Dan Lichtenberg:
Rauan Klassnik
—
***
are you a "boy writer" ??
one of those who "remind us of how great it is to be alive…"
click here