robin rath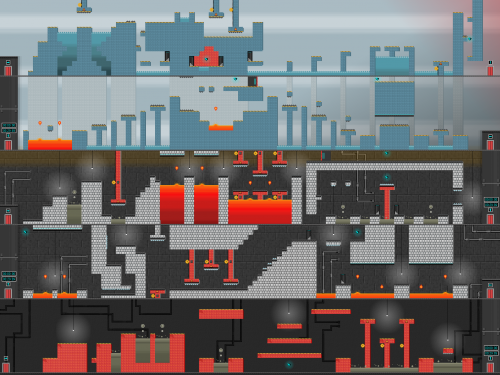 I first stumbled across Pixel Press via a Fastcodesign article that described Pixel Press:
Even as games have adopted incredible graphics and physics, we still love to play 2-D side scrollers. One reason is that, for independent programmers, they're now relatively simple to code. The other, bigger reason is that they're still fun.

Pixel Press combines the best of both of these worlds: creation and play. It's a Kickstarter-backed iOS app with hopes to allow anyone to draw their own Mario-esque sidescrolling levels on paper, then photograph those levels to play on screen. Once digitized, users can add textures and preset skins. They can even tweak the hero, the music, and the level's general physics before sharing the levels with friends. And it's all easy enough to do without ever learning to code.
I was immediately sold. I was already feeling nostalgic about drawing our own side-scroller levels on paper and navigating through them with paper cut-out characters. And too I was thinking of possibilities of using such an app in the classroom.
The app is currently seeking funding through Kickstarter. The Kickstarter page and their website have tons more information on the app, but here's also this video that gives an overview of what Pixel Press is all about:
I recently had the opportunity to pose a few questions to Pixel Press creator Robin Rath. Here are his responses: