sir!
Blake Butler
—
Brian Foley's Sir! 3 is alive and feeding piggies. Do a know about Sam Starkweather, Andrew Michael Roberts, Kathleen Rooney, Luke Bloomfield, Chris Deweese, Chris Salerno, Rebecca Favier, Peter Davis, Garth Graeper, Karyna McGlynn, Cattalus (trans John Cotter), Claire Donato, and Kate Doughtery.
S I R ! M A G A Z I N E issue 2 is live as hell…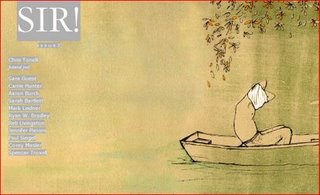 I S S U E 2

Featuring work from

Chris Tonelli
Sara Guest
Carrie Hunter
Aaron Burch
Sarah Bartlett
Mark Leidner
Ryan Bradley
Reb Livingston
Jen Pieroni
Paul Siegell
Corey Mesler
Spencer Troxell

Cover painting and site design by E.B. Goodale
One of my favorite new compendiums of wild, please believe this shit is tight like nuts n bolts, sluts n hoes that get evicted…
Do the read!
Uncategorized /
8 Comments
March 4th, 2009 / 1:17 am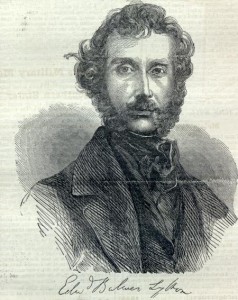 SIR! is badass. And now reading again for issue 2. If issue 1 is any indicator, myself notwithstanding, SIR! is going to be decapitating bitches for some time to come, and doing it and doing it and doing it well. Sorry, I've had too much coffee, but send some words:
SIR! will be taking submissions from December to January for an upcoming February issue. There is no outright emphasis on content or form, but we remain enthusiastic about poetry of all sorts. Flash fiction is accepted, but again, we are mostly looking for poetry. Send 3-6 of your latest and best inventions. You may send them in the body of an email, or as a WORD or RTF attachment. Translations very welcome. Simultaneous submissions are accepted. Please include a short cover letter and a bio. Submissions without any sort of bio will be deleted.

Send all work to – sir.editor@gmail.com
Uncategorized /
14 Comments
December 1st, 2008 / 6:08 pm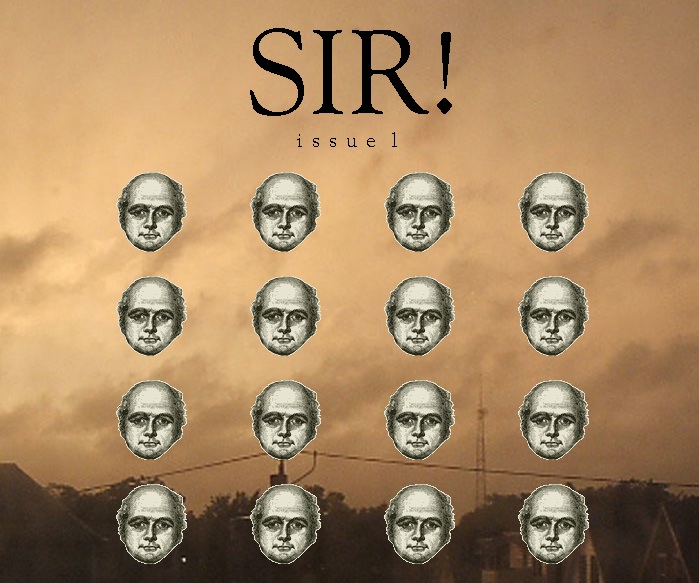 New online journal Sir! is now live, bringing to you fine texts from lots of fine people, such as the short fiction "Margaret Atwood" by William Walsh. Below is a taste:
Margaret Atwood got into lots of fistfights as a young man. He wanted to like people, but people were not nice to him. One hundred percent of Margaret Atwood's fights were about his name.
A list of contributors to the issue is here.
As you enjoy, send good thoughts to Brian Foley. It's his fault.
Uncategorized /
24 Comments
November 12th, 2008 / 8:05 pm