The Quarterly Conversation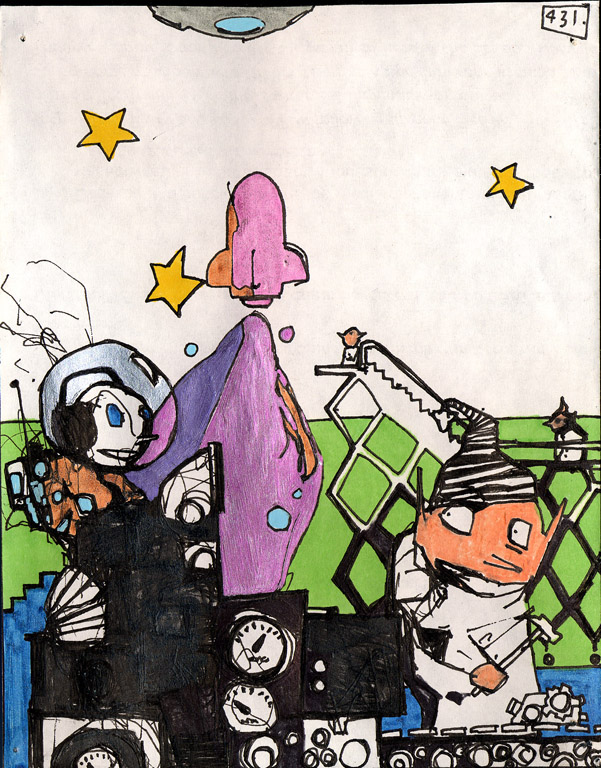 Scott Esposito of The Quarterly Conversation is giving away a copy of Zak Smith's Pictures Showing What Happens On Each Page Of Thomas Pynchon's Novel Gravity's Rainbow.
If you want to win this book, all you need to do is be a member of our Facebook group and write on our wall telling us why you should get the book. Out of all the entrants, we'll pick the winner the week of September 7.
Give TQC some of your time, everyone. There's an interesting excerpt in the latest issue from Macedonia Fernández's The Museum of Eterna's Novel (forthcoming from Open Letter). The editors of TQC write:
Museum is a collection of prologues to a book that is not yet written, and, reminiscent of Viktor Shklovsky, part of Museum's logic is to frustrate the readers' expectations with continual digressions, as well as to challenge their attempts to predict what kind of a book will follow this series of prologues. That all is to say that Museum is one of those books that makes practically no sense at first and then slowly gets better and better as the reader acclimates to its sensibility.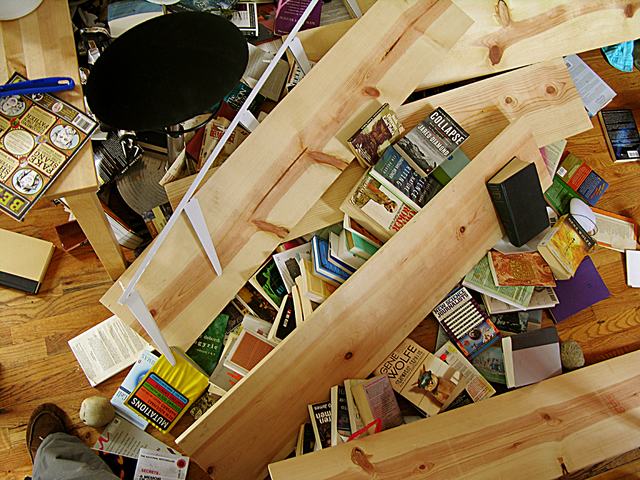 Scott Esposito has published the latest issue of The Quarterly Conversation, the contents of which are pretty fine this time around and include an editorial on the 'demise' of publishing, an intro to e-lit, a contest to give away $60 dollars worth of books, and many book reviews. Karen Vanuska's review of Oblomov encouraged me to expand my Russian reading list.
I'm still reading the issue, but thought I should mention a personal highlight: HTMLGIANT friend Matt Bell's essay on Brian Evenson's Last Days and Dark Property. Despite my having read little Evenson, the essay carried me along without giving away too much. I thought Bell neatly works through the two books, and his analysis made me wish I had more than The Wavering Knife and The Open Curtain sitting on my shelves.
Uncategorized /
8 Comments
March 4th, 2009 / 5:35 pm
Hi everyone. Scott Esposito is doing a series of Reading Resolutions for 2009 over at The Quarterly Conversation, and my post is now up.
I've deviated a little from my list: I reread Notes from the Underground right after Christmas and am now into part four of The Idiot. I cannot believe I read that in high school.
Anyone have any reading lists they want to share?
Uncategorized /
7 Comments
January 13th, 2009 / 10:28 am
In the latest issue of The Quarterly Conversation, Scott Esposito is running a contest to give away to his readers
every single one of Roberto Bolaño's works available in English, plus a special preview of his forthcoming novel The Ice Rink (New Directions, 2009). That's eight books, including his mammoth new novel, 2666, and his new poetry collection, The Romantic Dogs, both reviewed in this issue.
The contest is pretty simple – read issue 14 of TQC, answer the questions on the contest page, and send your answers to Scott's email address by December 31, 2008.
*Enjoyment of eating pie = enjoyment of reading TQC?