Contests
On the way back from buying an overpriced kombucha drink because I was concerned about my daily green intake, I did two things:
1) thought of and executed the tweet "I put a bottle of kombucha next to a tree and the tree got very offended."
2) thought "I wonder what Charlie Kaufman is working on," then thought "Hmm, there's a very short list of artists/filmmakers/poets/writers whose current projects I randomly get curious about out of the blue. It doesn't mean they're my favorites. Actually I don't know what it means."
CONTEST: Which artists/filmmakers/poets/writers/musicians/c'monyouknowit's
allthesamething do you get randomly curious about?
Like you think out of nowhere, "Hmm, I wonder what ______ ______ is working on."
Tell us in the comments. A winner will be selected at random and will win any book they want under $25 from Small Press Distribution.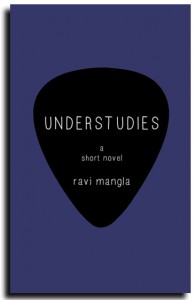 Comment in the thread here for a chance to win a copy of Ravi Mangla's Understudies:
"a deadpan, sharply-observed novel about the sadness pervading a contemporary world fixated on simulation and celebrity. Like so much of America, the small town where Understudies takes place exists under a mediated, televisual spell. Everyone's chasing fame, desperate for that particular brand of social capital endemic to the internet age." – Michael Jauchen (3 AM)
A winner Ravi chooses from the comments will receive:




1) Signed copy of Understudies
2) ARC of James Franco's Palo Alto (which may or may not be signed by Ravi pretending to be James Franco)
3) and probably some other stuff
so, comment away (& I'll notify the winner in a few days)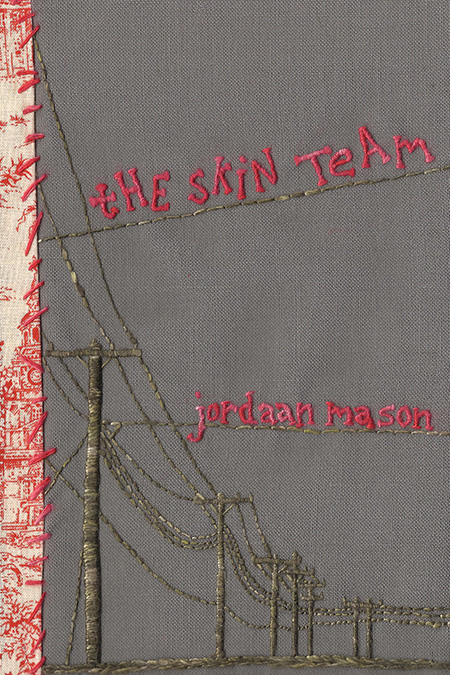 Hi, y'all. In June, I and my helicopter friends in our helicopter hats released a lovely weird novel called The Skin Team by a Canadian gentleman named Jordaan Mason. I haven't told you about it yet, but now I am telling you about it. There's a way you can get it for free at the end of this post. First read the post to see if you'd like it, right?
The novel is about three people, two boys and a girl, turning into each other and out of each other. Also touching. There are sick horses and a Power Company on fire. Sad dads and gone moms. Also some rivers and games of tag and lightbulb vomit.
What I've been telling people is that it's like if Dennis Cooper re-wrote The Virgin Suicides, and Dennis himself was all "Reading The Skin Team, you would never suspect how difficult it is to write even fairly about such things, much less with Jordaan Mason's radiant emotional grace and super-deft detailing and flawless style."
So far it's been called "a psychedelic, haunting, genuinely queer experience of adolescence" (Xtra!) and an "incendiary novel, impressive in both style and its poetic language" (Largehearted Boy) and that it's "carried in sentences that together feel close to the same long slow gravity you might have felt exploring a strange relative's house as a child" (our own Ryan Gosling at VICE). My favorite new lit blog Actuary Lit says "The Skin Team brims with flesh made electricity, of sick bodies warped by technology into health." And Vol. 1 Brooklyn says that it reminds them of a guy the FBI thought was the Unabomber: "Like William T. Vollmann, Mason tears apart familiar relationships and conflicts to illuminate them in some newfound fashion."
And you know it's real, because some people have said negative things too! They think it has too many metaphors or the prose purples or it gets too confusing ("when every sentence strives for preciousness, they risk monotony" from the Heavy Feather Review), which could also be true, who knows! Let it not be said that our helicopter isn't into dodging rockets. Evasive maneuvers are fun! Criticism is good. Hype is soda.
I tried to explain in a sincere and full disclosure way about why I love this book over at The Lit Pub in an interview with Jordaan. During his answers, he gives a great primer about the three characters, talks about bipolar disorder, destroying the logic of science through unnaming, and "trying to describe this complete separation of my body from everything around it and from itself. "
The reason I'm telling you about The Skin Team now is because you can get it for free if you want to play a little game where you get a map in the mail and you draw on it. Otherwise, you can get it the normal way, which would also be awesome. If you feel like it's weird we have bodies, especially when they're in the woods and inside other bodies, and you want to read about bodies in a book that makes their weirdness feel like it kind of works (like how a singing saw sounds), I'm guessing you'll like The Skin Team. Thanks!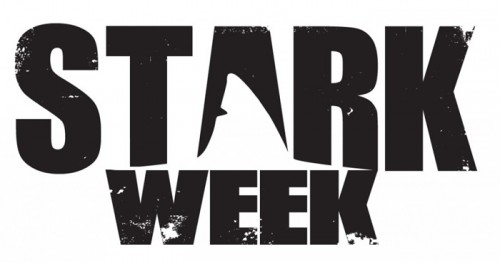 TIME FOR YOU TO WIN STUFF
For our final two installments of Stark Week, we're going to turn things over to you guys. Thanks for reading all this stuff about this book, which as I said a long time ago (last Monday) I really do feel is worth checking out and talking about in a big way. I hope you have felt the same and have enjoyed these posts! I asked Sam to do a video where he read a poem and came up with a contest idea. One of the least shy people I know, Sam felt paradoxically shy about making a video (maybe because he is an old ghost man), but I think he did a good, spookily red job.
Here's how the contest works: check out Sam's poem from the last book of The First Four Books of Sampson Starkweather, which is about a crazy place he lived, and then talk about the craziest place you lived in the comments. Craziest place—as judged by Sam and maybe his girlfriend or his friends or his pizza delivery guy—will win a free copy of The First Four Books. If you don't feel like watching Sam's poem or watching him make fun of me in the beginning of the video (cuz, like, you have really busy Sundays in your life), just leave a comment! Win a book!
Deadline: 11:59 PM Wednesday July 24th
You can do that. You can also win a copy of The Minus Times Collected (I've got one, it's amazing) signed by three of its authors: Hunter Kennedy, Sam Lipsyte, and Jeffrey Rotter.
What, what's going on. What's going on is: The Short Form—a site that stylishly celebrates good-ass stories by excerpting them and asking guests to talk about their favorites—is giving away these books in its first ever short story contest. Three finalists will get featured on the site and all will win a copy of Stanford's Conditions Uncertain and Likely to Pass Away, which is pretty much just as good as his poems except it's stories, so—I was about to do that Gawker thing where they just end a sentence with "so" or "because" but then I wondered if Frank Stanford would do that and I decided he would probably beat me to death with all the empty Smartwater bottles littering my carpet if he showed up, like, in my living room, reincarnated, risen, made of carpet dust.
The point is one grand prize ultimate winner will also receive The Minus Times Collected, signed. I like The Short Form, they're good in people ways, this contest seems fun, do it if you like contests. Deadline: March 31st. Details: this is the third time I've linked to the same link in this post which can't be good for SEO. Also above us there is a picture because pictures!