Tracy Jeanne Rosenthal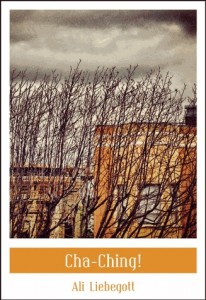 Cha-Ching!
by Ali Liebegott
City Lights / Sister Spit, 2013
252 pages / $15.95  Buy from City Lights or Amazon
I was furious with Ali Liebegott for writing a novel. We'd lost another poet to the tyranny of fiction. But really, we gained Ali's careful witness to luck, desperation, and desire, now turned to the queer project of making a world.
Gaines and losses are perhaps apt metaphors for Cha-Ching!, Liebegott's latest work, in which gambling figures as a central theme. But for Theo, its main character, gambling is about more than fortunes. Gambling is a currency of hope.
Fuck reviewers citing "universal" concerns that appeal to "general" audiences. This character is a self-made, self-secure "sirma'amsir," and an appealing one. Always on the brink. Of going broke, of drinking again, of saying the wrong thing to the right lover.
Cha-Ching! is an addiction story without recourse to self-help and redemption. It's a romance built not from exchanging vows, but traumas, drugs, and fluids. You had me at the puke on my sheets. The characters are always making something out of nothing—a dime into a jackpot, a shitty apartment into a home, a blank sky into a declaration of love. It's gruesome. It's hilarious. It'd make a puppet out of the hardest of hearts.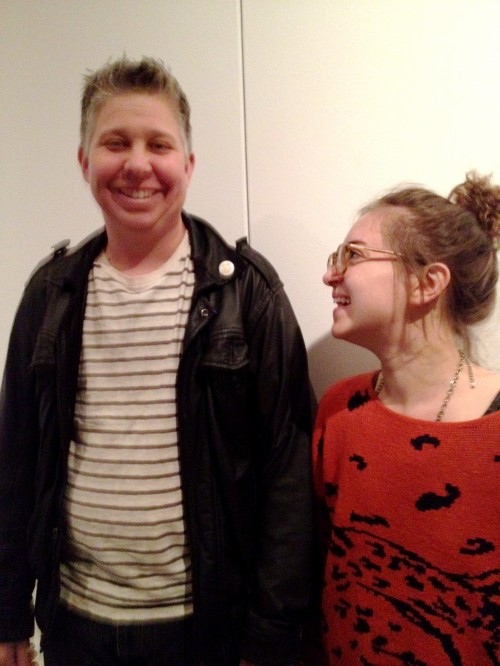 I caught Liebegott in the middle of her Sister Spit tour to ask her about her many obsessions. When her tourmates weren't asking her for keys to the van she was driving, this is what happened:
TJR: If you had the choice to make out with Dostoyevsky or Van Gogh, who would you pick?
AL: I think Van Gogh, but that might be ageist, because I think I've only ever seen portraits of Dostoyevsky as a balding man. Van Gogh had really bed teeth, right? I think Van Gogh, although they both seem like terrible problematic relationships, so either would do. It's tough. But probably Van Gogh.