Friday, April 16th, 2010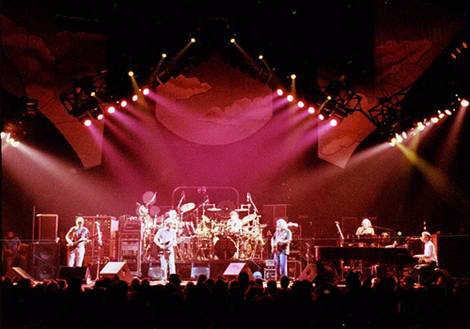 Title like that and ya'll probably think this is going to be a joke-post, but people who know me know that I am an extreme Grateful Dead-partisan, so dispense with the notion that I am writing in anything but earnest, and turn your attention now to a website you probably haven't visited lately, Dead.net, where the once-venerable and now Rhino Records-controlled GDP (that's Grateful Dead Productions) is offering their latest in (what we can only hope is) an endless supply of live-releases from the legendary VAULT.
To give credit where it's due, most of the vault releases over the past couple years have been fantastic. A lot of people despaired of the fate of vault-stewardship after the death of Dick Latvala (the band's tape archivist whose eponymous Dick's Picks series eventually ran 35 multi-disc volumes), but the Road Trips series has won over more than a few skeptics (yours truly included) who at first balked at the decision to move from Dick's focus on individual shows to a model that sought to provide, over two or three discs, the "highlights" of a run or an entire tour. But nothing really comes close, imho, to the three big–as in nine discs apiece–box sets: Fillmore West 1969, Winterland 1973 and Winterland 1977. So why are the notoriously genial Deadheads so pissed off about Philly '89?