Wolf Hall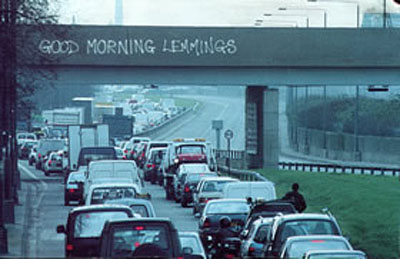 1.) A really cool excuse:
"Saying she was working on a sequel to 'Wolf Hall,' Mantel was not at the NBCC event."
Yeh, I can't attend the awards. I am writing the sequel to the book you are awarding. While you drink shrimp and eat gin, I am writing. Excuse me. Pop!
2.) What's Andy Warhol doing in rural Colombia?
I don't know. A tomato can full of cocaine? Who gives a fuck. Blar me.
3.) Did you know Lucy Corin is in the Great Outdoors issue of Hobart? How issue is this killer? Buy, fondle, crunk, read.
4.) I stopped reading a novel today with 9 pages left. The end. Ever done that?
5.) Sometimes Lit Mags use ugly fonts and it makes me sad. Sweet like forehead tattoos I want my words. I see my piece (oh how very important) and think, "Fuck, that looks like a lawyer or a dead fish or a lawyer with a dead fish." Or I am trying to read other words and the font keeps pushing like a hydrogen cloud, human-given; a laboratory vision of near incompetence the moment it was thought, a hollow blar of a font just waiting for the smelly feet, waiting for the nasal drip from New York to come telling me in his fray, hopelessly hollow yet somehow charming, yellow, open-air way meant for stopping my brain from uploading beauty. But I digress. So.
WHAT IS THE BEST FONT?