Brian Foley
Chapel Haunt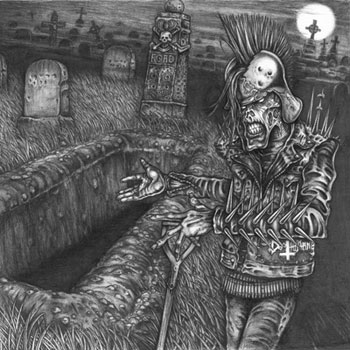 Brandon Stosuy – writer, compiler of the unflinching UP IS UP, BUT SO IS DOWN, and pious metalhead, has moved his SHOW NO MERCY column, which was the last morsel of interest in the bowl of corporate shit that is Pitchfork, over to Stereogum. The column is now called HAUNTING THE CHAPEL.
Yesterday Brandon posted his top 30 albums of the year. It's heavy on the black metal and funeral doom, but pretty sound. Most of my year has spent going back and unearthing all the metal I've missed, but otherwise I spent a lot of time this year listening to
Absu – s/t
Nachtmystium – Doomsday Derelicts
Nile – To Whom the Gods Detest
V/A – Grindcore Madness at the BBC
Behemoth – Evangelion
Agoraphobic Nosebleed – Agrapocalypse
Nihill – Krach
Slayer – World Painted Blood
Elder – s/t
Zoroaster – Voice of Saturn
What were your favorites of the year? What are you looking forward to in 2010?
Tags: haunting the chapel, metal, stereogum, stosuy
40 Comments