Brittany Dennison
Inglourious Bang Bang
Good afternoon to all HTMLGiant readers–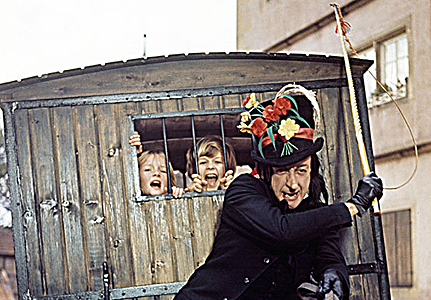 Let me introduce myself as Brittany Dennison. Blake Butler has kindly offered me the opportunity to do some posting here at HTMLGiant. If you're interested, you can deduce my likes and dislikes from my tumblr, or by googling "Brittany Dennison" (here is a link in case you aren't familiar with this process). You can also find me on facebook, but I can just tell you now that my profile is set to private. I can also recommend searching flickr or vimeo for additional clues; I'm not sure there's anything featuring yours truly on youtube, but if there is, please let me know, as I'm curious. I am in two of these photos.
Blake, to answer your question, I saw Inglourious Basterds just the other week, and my feelings towards the film undulated as much as Brad Pitt's hold on a Southern drawl. To be fair, I have a lot of mixed feelings towards Tarantino in general; glorification of violence seems like a petty trick and a cowardly way out of true cinematic exploration, but I do recognize that he is a genius storyteller and filmmaker. Part of my repulsion is guilty pleasure that leads to mere guilt (yes they're vile, but I just can't stop watching), and part of it is the feeling of inadequacy I feel when I watch his films. I have a novice understanding of film, so many, if not all, of his references allude me. So, I was caught off guard when I found a shocking similarity between a scene in Inglourious Basterds and another film…
Here's a slightly edited clip of the opening scene in Inglourious Basterds (to those of you who haven't seen it–don't worry, it doesn't give anything away):
In this scene, Hans Landa (played expertly by Christoph Waltz), the film's infamous "Jew Hunter," compares the Jews hiding during World War II to rats. Unfortunately I couldn't find a clip that includes Landa's description of the "Jewish rats" creeping into unsuspecting hidden places, like underneath the floorboards.
So, consider my surprise when, one week later, I watch this scene from one of my favorite childhood films (it is, after all, "The most fantasmagorical musical entertainment in the history of everything!" as the tagline claims), Chitty Chitty Bang Bang…
For those of you who are unfamiliar with this movie, Chitty Chitty Bang Bang is a magical flying car built by the widowed, poor but genius, Caracatus Potts (played by Dick Van Dyke), for his two raggedy children. The Baron Bomburst, Baron of the faraway land of Vulgaria, kidnaps Caracatus's father (thinking he's the real inventor) and orders him to build another fantastic flying car. The Potts family, Chitty herself, and the lovely love-interest of Caracatus, Truly Scrumptious, take off to rescue Grandpa. In the wicked land of Vulgaria, all children are illegal. Parents hide their children in a cave underneath the Baron's castle, where they either sit in silence, steal food from the castle kitchens, or listen to Dick Van Dyke sing them lullabies. The above clip features the greasy Child Catcher, a man whose sole job is so seek out children with his long nose, capture them, and, well, the movie doesn't go into what happens after that… Are we starting to notice a similarity? It's no secret that Chitty Chitty Bang Bang is a psychedelic allegory of a WW I and II hybrid (Vulgaria is a mix of Prussia and Nazi Germany). Taking that into consideration, it's easy to see the relationship between The Child Catcher and Hans Landa in these scenes; the anthropomorphic descriptions of Jews and children (rats and cockroaches, respectively), the character's use of sense of smell, the synonyms in their "professional names."
There's something quite rewarding in spotting a potential reference; if he really did lift a character from Chitty Chitty Bang Bang, I'm proud to have spotted it, and if not, then I've noticed a trend in the possibilities of characterizing World War II antagonists. It's a win win situation, really.
Tags: inglorious basterds
32 Comments