Ryan Call
The Review Review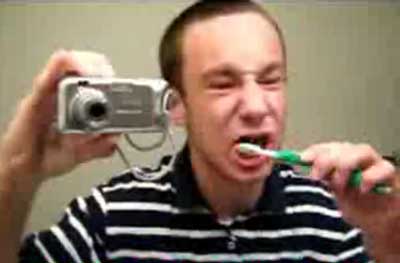 I don't know if we've already mentioned this, but I'll go ahead anyhow. The Review Review is a newish site that reviews literary journals. Pretty straightforward right? Sure. I like that they link to online essays by various editors of literary journals; sort of emphasizes the people behind these projects. I also like that they have organized their reviews into categories, such as "In The Grammar Gutter" and "Overwhelmingly Positive." This seems funny to me; I mean this in a good way.
Becky Tuch started the project this past spring. Here's her 'manifesto' or 'editor's note' or whatever:
Wanting to get published in lit mags had started to feel like doing community service so that it would look good on your college application. That is to say, lit mags did not represent pleasure, engagement or intellectual growth, but merely a stepping stone toward recognition from book editors and maybe agents.

At first, this discovery was comforting. I'm not alone, I thought. No one reads these things! But the more I considered the situation, the worse I began to feel. How could we expect lit mags to care about our work, when we didn't care about theirs? Why would anyone make time or pay money for our stories if we were unwilling to take a lit mag on our morning commute or shell out the twenty bucks a year for a subscription?
I like the idea of someone suggesting that we ought to care about the work that literary magazine editors do, the 'discourse' that literary magazines create. I like this idea. I haven't had a chance to look through the reviews, so I can't speak to the quality of writing on this site, but I like the idea. It seems similar to the kind of stuff going on at Newpages.com and Five Star Literary Stories.
Anyhow, have a look. Report back to us; I've done enough work today.
(Thanks, Cliff)
Tags: Becky Tuch, literary journals, oral hygiene, Reviews
6 Comments