Ryan Call
Washington D.C. Show: Call + Response
Opening tomorrow at the Hamiltonian Gallery in Washington D.C. is Call + Response, a show consisting of the paired work of sixteen D.C. writers and sixteen D.C. artists. According to the press release, the show grew out of co-curators Kira Wisniewski and William Bert's desire to draw together two groups in D.C.: writers and visual artists.
Here's a bit about the process behind the show from this article at BrightestYoungestThings:
Writers were given 2 months (September and October) to come up with 3 pieces of writing not longer than 500 words each and then in early November, the artists were selected (in random order) to read the pieces and select their favorite, resulting in a blind pairing between the artist and the writer.

Almost no communication between the pairings was allowed, and a week out of the meeting, aside from the size and art media perimeters Hamiltonian needed to start planning the hanging process, no one had seen any of the work.
Two of the writers in the show are Danika Stegeman and Joe Hall, whose poems HTMLGIANT featured in Sunday Service. For a full list of participating artists/writers, visit the bios section at the Call + Response website. And if you're not in D.C. and can't make the show, which runs through the end of February, there will be a chapbook featuring the pairings as well at the Call + Response website.
Kira and William kindly let me share with you one of the pairings below, a poem by Eleanor Graves and its response, a photograph by Lam Vuong. Please enjoy, and thank you for reading.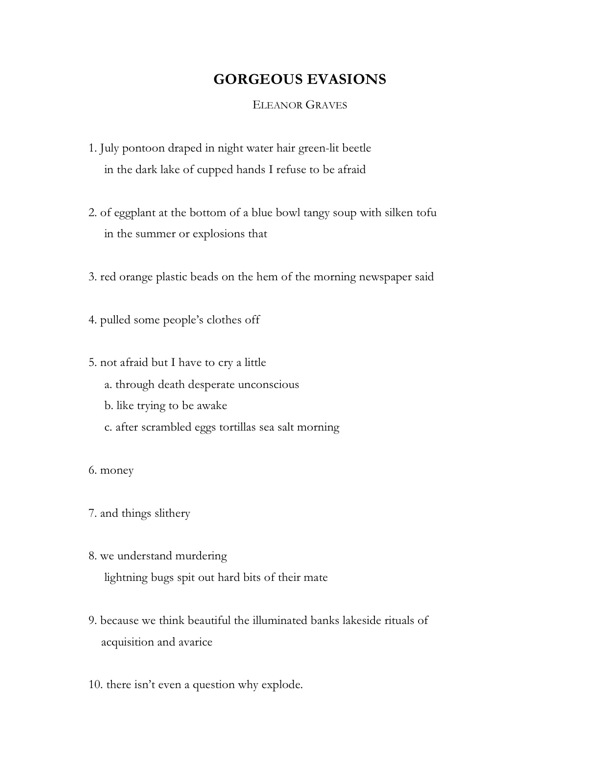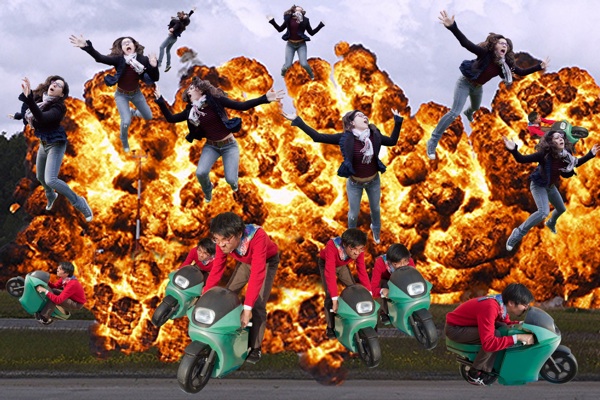 Tags: Call + Response
11 Comments