Blake Butler
Dean Young's Heart Transplant Fund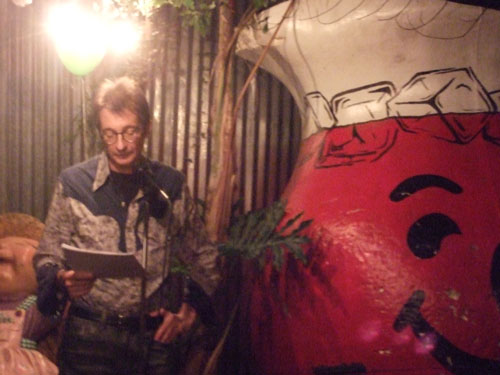 From a letter by Tony Hoagland at the National Foundation for Transplants
Dear Friends,

If you are reading this, you are probably a friend of Dean Young and/or a friend of poetry. And you may have heard that our friend is in a precarious position. Dean needs a heart transplant now. He also needs your assistance now.

Over the past 10 or 15 years, Dean has lived with a degenerative heart condition–congestive heart failure due to idiopathic hypotropic cardiomyopathy. After periods of more-or-less remission, in which his heart was stabilized and improved with the help of medications, the function of his heart has worsened. Now, radically.
Donations can be made here (be sure to make the gift in honor of Dean Young), or via an address at the bottom of the link above.
Tags: dean young
11 Comments