Blake Butler
Lindsay Hunter's Daddy's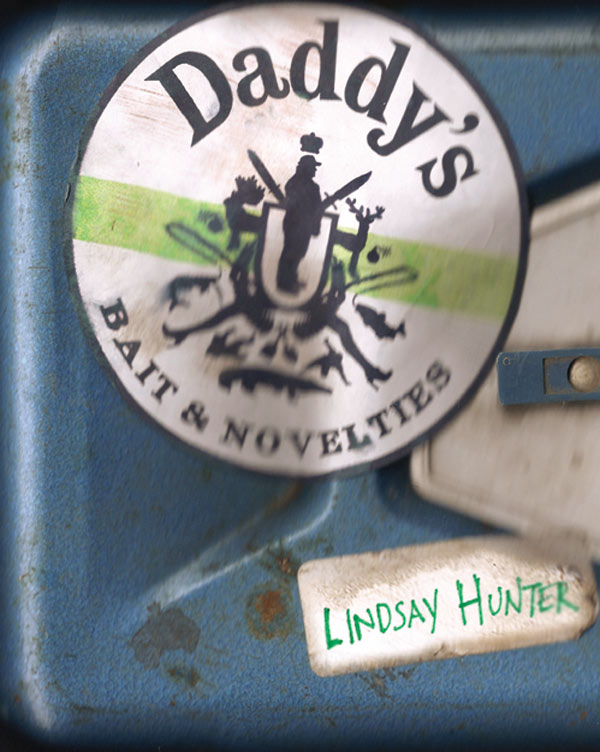 Today marks the release of a book I've been waiting for itchingly for a good long while now: Lindsay Hunter's could-not-be-better-titled collection Daddy's, new from Featherproof. If you've ever seen Lindsay read live, you already are probably pressing buy: she slams heads. The book is shaped like a tackle box and guaranteed to be stuffed full of more freak than you might be able to handle in one read. She kind of makes Harry Crews and Angela Carter look like Jerry Seinfeld.
"In Daddy's, babies mean blood, and nipples are like "lit match heads." Lindsay Hunter transgresses where others fear to tread." —Terese Svoboda, author of Pirate Talk or Mermalade
"Each tiny, diamond story—precise, comic, poised at the edge of surreal—contains one brutal life force tearing itself off the page. You can hold Daddy's in your hands and feel it breathing." —Deb Olin Unferth, author of Vacation
"Lindsay Hunter won't be caught lie-telling in the name of nice. The miniature stories in Daddy's are fierce and unapologetic. When the We's she voices say the axblade was bloody with dirt, what they mean is the neighbor's swingset creaked and moaned next door and we heard a child's voice say Never ever. When I'm looking again for my next undoing, I'll crack open Daddy's, and get the true news they tell us we'd be better off not hearing."—Kyle Minor, author of In the Devil's Territory
For a taste, here's one of the stories from the book, about a messed up baby: That One.
Get a further peek inside and place your order here.
Tags: Daddy's, lindsay hunter
37 Comments