Never Angeline Nørth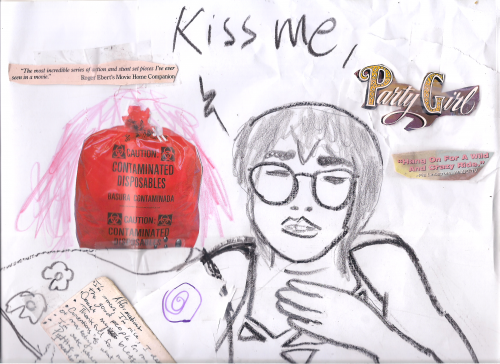 This week's collage is "Kiss Me, Partygirl" by Pilot Jeanne Gosh.
pilot jeanne gosh is a mother, a friend, and a 30 ft tall wolf. her work has been featured in Spy Kids Review and Voicemail Poems. she enjoys riding the train and lying on the floor listening to someone play video games.
Random
/
Comments Off

on Collages on Shabbos
September 18th, 2020 / 9:44 am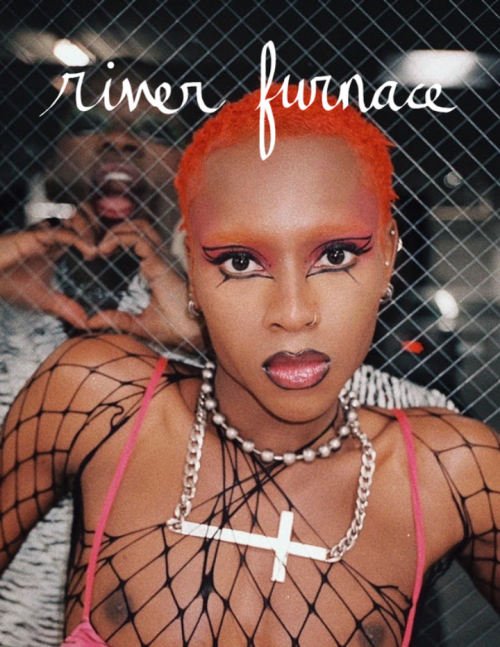 Fashion has always been a point of contingency for me. Fashion is made to a standard size or specification than it is to order. It's like an ancient text that seems to offer an inventiveness for Black people and Black folk's pleasure where the rest of the world vehemently rejects it. However, the marketing, fashion and entertainment industry aims to exploit these inventive Black spaces. It obfuscates just as much as it brings to light.
~ Juju
Fashion is more than expression. Fashion is denial, refusal and incoherence where they are not allowed — and through this defiance, self fulfillment. Fashion, like art, is the product of imagination, of energy and soul put to purpose for a goal that is under no obligation to be explained. That vacates still life to give birth to more. This, too, is fashion.
~ Warpath Slave
Fashion occurs at the intersection of body and world, an opportunity to (non)conform. Online, it is an invitation for commentary, which you can ignore. But if you're ditching the lesbian sport shorts to go out in a dress, prepare to absorb their stares, or have a hand on your mace for when the men follow. Remember, t/girls, our accessories are also part of our fashion.
~ Neptune
Random
/
Comments Off

on River Furnace's Fashion Issue is absolutely everything.
September 9th, 2020 / 1:30 pm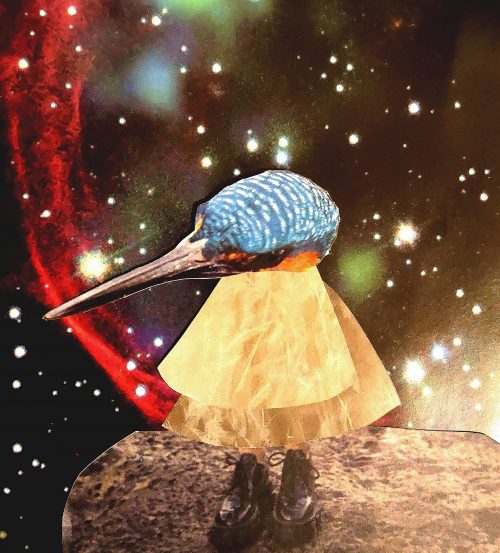 This is a series where I post collages people sent me just in time for Shabbos.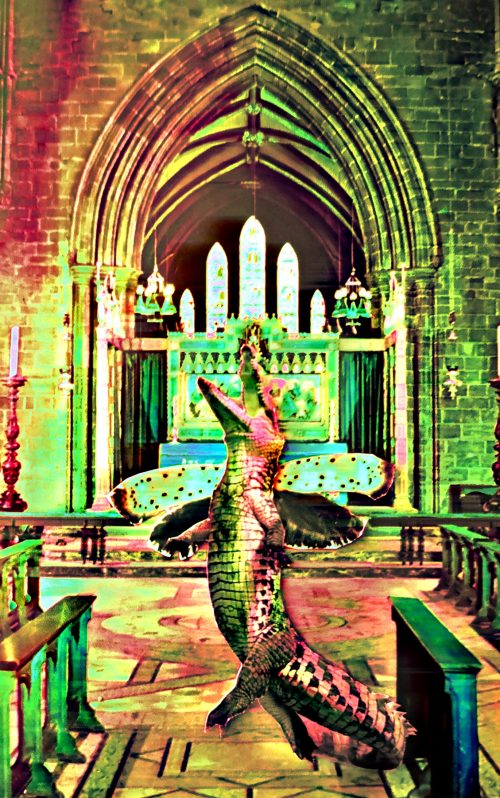 These collages are by Roz Leahy.
Roz is a hot, gay, trans woman. They try really hard to make interesting things and they're on Twitter @allthingstruly.
If you want to send me a collage to post on a Shabbos to come, you can do so at collages::a:t::undying.club.
Random
/
Comments Off

on Collages on Shabbos
September 4th, 2020 / 11:16 am
I discovered Joss's writing from Clutch Fleishmann and Torrey Peters talking about her work on essay daily. Lines like "She need mother's milk! She need semen and salt and sick nations on her tongue!!" (from "Lord Be a Femme") had me immediately. Reading them I was like, "Wow, I also need semen on my tongue. She really gets me."
Joss's writing is funny, dark and drips with the cadence of ball culture. She manages to be absolutely trans, absolutely the recipient of a voice that feels handed down across generations that fought to be heard. There's a bite, a tenderness, a dense lyrical complexity. I find myself revisiting her work often, even years later.
At this point, six and a half years since I came out, most trans coming-of-age/coming-out stories kind of blur together for me. But Joss's Untitled: Transgender Amphibian Femme Songs stands out: vulnerable and, as I have come to expect from Joss, totally horny on main. She talks about wanting to tell her dad, "If I had been given a choice, I would have asked to be born in another dimension, where sissies conquer planets and enslave nations of men hung like Sampson." I can't argue with that.
You can read Joss Barton's most recent story at heartspark.
I think I'm drawn to bands with "book" in their name.
Random
/
Comments Off

on Maison Book Girl / karma -Mii remix-
August 28th, 2020 / 11:58 am
by sung
Ed: There is depiction and/or mention of suicide and child sexual abuse in this, jsyk. Take care of yrself.
If you hold your breath, doesn't time stop.
In her world there's no wondering what to wear and everything fits. She can stand for hours without getting tired and she always feels at home. Her name is molded a thousand times in glossy plastic so she never has to wonder who she is.
I want her pore-less skin. I want her fixed smile. I want to be her. You have no idea how bad it gets.
The thing about a Polly Pocket is that there's not much you can actually do with one.
They come in plastic cases that open like clamshells to reveal tiny dollhouses inside, decorated according to common girlish themes such as tea parties, mermaids, and beauty salons. The classic Polly Pocket doll is less than an inch tall with stiff, joint-less arms. Her feet are fused together forming a circular base that snaps into pre-determined slots in a few locations such as in the kitchen or at the bathroom vanity. The house is in large part purely decorative.
It's the kind of toy you stare at more than play with. It's the kind of toy I stare at and cherish too much to touch.
I'm sitting on the balcony with a pink umbrella when it's dry out. It's summer. I'm five years old.
I'm sitting under the umbrella and daydreaming. I pretend the umbrella is my own little house. Some day someone will tell me this is a very autistic thing to do but the fact is not everything can be afforded the luxury of a name. My mother doesn't remember this game but I sit here staring into space often. Everyone thinks there's something wrong with me because this is how I wile away so many hours. I sit and stare a space into being.
Someone in a movie says things seem so big when you're a kid.
I remember being a tall, ungainly thing. I remember being in the way.
There was this commercial in the early 90s where a little girl opens a bright pink box and out pops a doll. As the doll is engulfed in CGI sparkles, the narrator's honeyed voice tells me to imagine a doll that grows up with me. She's called My Little Friend. The doll emerges from the glittering fog transformed into a life-size version of herself, rosy face pressed against the little girl's as they embrace.
I imagine she's warm.
I imagine the future.
READ MORE >