Donora
BEAUTY BY HTMLGIANT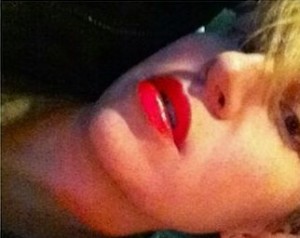 I visit beauty sites quite often. This is a thing to do when one's life is a sequined distillation of anxiety or tragic Debbie Gibson video. While looking for an eyeliner with sufficient grit, I thought of curating a series of interviews for HTMLGIANT on beauty and health. I tweeted that I thought it would be cool and sad, especially regarding the grooming habits of writers in whatever mundane/metaphorical/actual ways they manifest themselves. I talked to Gene about it, and he had just upped his routine to something containing algae, and BEAUTY BY HTMLGIANT was born. The first installment will feature Leesa Cross-Smith, author of EVERY KISS A WAR. It is expensive to be sane.
Tags: beauty, donora hillard, health, twitter
2 Comments
April 27th, 2014 / 6:07 pm Shannon—

I am looking forward to these. My beauty rituals are pretty elaborate.

April 28th, 2014 / 1:35 pm Donora Ann Hillard—

Thanks, Shannon! That makes me happy.